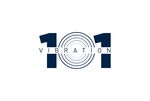 Call me a stupid American. Call me an ignorant 'guapo'. I have to ask this question because I really don't know....What can I buy with $35 U.S. dollars, or 1,700 PHP? I've noticed a large majority of the community here on read.cash is Phillipino  (or is it Filipino? Please correct me!). I mean no disrespect in any way shape or form, I just want to understand. Let me give you a little backstory.
We dated for 8 years, and recently broke up this year....(I don't want to talk about it!) She was born in the Philippines, but moved here at an early age. One of my favorite things about the relationship was getting to visit her mom, who fed me as much as I can eat (which is A LOT!). She always mentioned how great it would be for a tall white guy like me to visit the P.I. and how much I would get to eat there. Unfortunately the relationship broke off before I was able to take a trip over there with her, but I've been curious ever since.
In my mind I can survive anything. Antarctica, the north pole, the Sahara desert, Siberia, bring it on! In reality though....would I fit in and adapt in the Philippines? For a tall, dumb white guy, I've tried Balut and loved it. I love everything about the food, culture, and mannerisms. I'm just curious to know if I would be accepted or shunned coming over there? Obviously I would need to learn tagalog so I can interact with people I meet, and show respect to elders. Would I work? Do I just wander around aimlessly expecting others to take care of me? What would I do to show appreciation to the people who show kindness to me? All of these questions run through my mind?
Obviously 1700 php won't cut it, and I have other sources of income that would translate to quite a bit more. I just wonder though.....how much would allow me to live comfortably among people who are accepting, loving, and kind? What if I earned enough to live, and support the community around me? How much does it take to go to the Philippines and be someone who makes a difference?
I know this little 'rant' is a little strange, and I apologize. I've always wondered though. Thank you for putting up with me if you've read this far!