Ochay! Before i start i wanna introduce you guys my self I am Vhea but my family and friend call me using my nickname Vhea.Anyway i'm not a new here! It's been 10months i registered my old account but my account mark as a spam i don't know why if i getting a violation or what ? So afterward! my friend tell me to create a new account why not? i did it. Thankyou to @mhy09 @carisdaneym2 i'm inspiring you guys:)
Last December i earn $2 something here i was happy that time because that is my first experience to earn through money online so i keep writing everyday but the other day was change for a new updated so i stop writing. Not for new updated why i stop writing anyway because i need to fucos my study and other than.
While scrolling on Youtube! I found this platform.
This January i found noisecash on Youtube in the first place i don't believing but after i register that night i earn 5 peso (akalain mo yon?) In one weeks of being noise users i earn 250peso in USD $5. but it's only been a week because I haven't received a gift from admin yet.
I was thinking if why not to try again to use noisecash. Until the next day thier having a change about heart tip @MarcDeMesel sponsoring a bch many users receive a value of heart from the member so i try again! So one months i earn 2000php in USD $40 iknow not big for everyone but for me i was contented. I converted my other saving to peso because my mom need money i save it her for birthday and medicine because too much expensive.

If i reach my 1bch goal i'll buy my mom a new phone because her dreams is to have a phone like having a clear captured i can't wait that dy again to see my mom happy and smiling.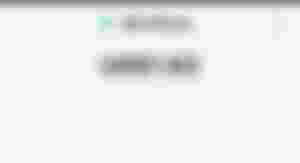 Last week i created this wallet i promised to my self to reach 1bch this coming Christmas i hope i will do it to for my mom. For now i have 1.63 and still pumping
Thankyou for reading see you in my next Article:) Goodnight everyone!
Love By: