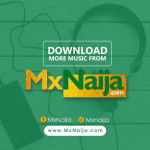 The mind is the most useful power house a man posses. It can help a man attain success or can take a man to the depth of failure, depending on how you focus your energy. Like they say "The mind is the key to success" success is one in which everyone desire to attain in life but depends on how well we use and develop our minds.
Thoughts are the major ingredient of mind power. The thoughts that pass through your mind are responsible for almost everything good or bad that happens in your life. The Mind power is composed of attention, mental pictures and your thoughts.
Thoughts are frequencies. Though subtle and not visible but can affect reality.
Your interest and enthusiasm is what makes thoughts powerful. If you show lack of interest or don't think in a certain way,it will not gain strength ( read my previous Post "The conversation" to understand) and would not be powerful.
THE POWER OF THE MIND BASICS
*What ever you desire you can achieve it using the mind power

*Your thoughts affect what happens to you

*What you focus on, you attract.

*A new life is but a new mind.

* To change the external, you must change the internal
Train your mind to think anything you want.
Negative and positive drains energy, so why waste your energy thinking Negative? Train your mind to think about what you want in life.
So how do we eliminate negative mindset?  The first thing is to recognize the main aim of killing negative thoughts, and the second step is to be aware when negatives things are happening to us or around us.
When we notice ourselves thinking in a negative way we can use any of these techniques to stop it.
*Change the negative thought into a positive one.
*Remind yourself: a negative thought is just a negative thought.
Don't forget to Always affirm the positive Don't force yourself to believe it. Just say it.
Remember the power of the mind is a power house for success or failure.
Thanks.