Happy Tuesday my read dot cash friends greetings from my country Philippines. How was your weekend I hope you had a blast. Another week has started hope we can be productive and wonderful. My today's blog is all about my eldest daughter "Yana" I already told in my previous blog that I was a teenage mom. I was 17 when I deliver her into this crazy world. Then after four years she had a baby brother that now is 13 followed by a boy again 7 and the last our baby girl turning four years old this coming May.
Why the good daughter? Because as the eldest child on our family I saw her hard work just to help us inside and outside the house. She is very responsible in taking care of her younger sibling. She's now grade 11 taking up GAS or General Academic Strand with an honor a total average of 90. We didn't get the chance to experience that kind of grade. I told them to never push their selves to hard because we're not expecting to much from them because we know that their doing their best just to make us proud.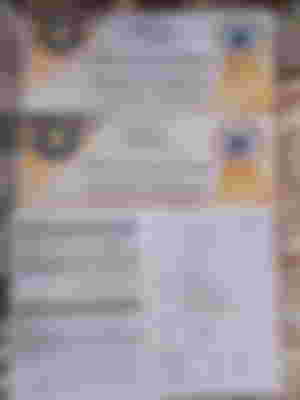 She told that they'll be a meeting and the parents need to attend. Me and Ria was so late I paddled pass so I can reach the time needed. When we arrived at their classroom there were no meeting but the class adviser was to talking to each parent one by one. Then the honor's was called they did some picture taking then Yana told me "Mom, please don't expect too much." I said "I'm always proud of you anak"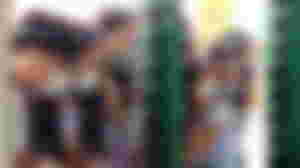 Sir Kv was getting nearer and nearer to me until we talk he said with brief. "Mabait po ang anak nyo, masipag" your daughter is kind and hardworking but she's a bit shy during recitation so if she could cope with her shyness her grade will get more higher. But for now she belongs to the honour student. Congratulations mommy can we have some picture together with Yana? I just "yes sir"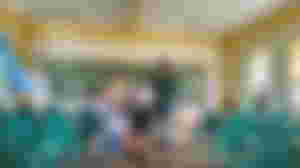 I can't forget the first time "Yana" told me about sir Kv he was fun professor but intelligent and smart. She enjoys and missed the face the face classes. Her classmates was so proud of her because they told me how good Yana was a friend and a student. After two years from being locked in the house I saw how eager my kids want to recover from their studies and whatever the path they choose will always be proud of them.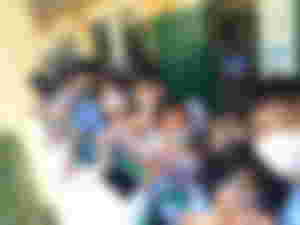 To my kids we always loved you and all our hardships was all worth it because we know your all doing your best to make us proud parents. We love so much
Love, @UsagiGallardo215 🌙