Blessed Monday my read cash family its really a tiring day for me, the start of the week is were washing our clothes because hubby will came home tomorrow night and for sure he'll fetch fish so I'll know it's gonna be a busy days ahead. Cleaning fish really takes time, and as full time house wife I've tested stuff that more of a quantity with a cheaper price and quality stuff but less of a piece. This are all my own opinion and observations about this household stuff that we used.
Sponsors of UsagiGallardo215
I just want to flex my dear sponsors. Thank you so much for your support. God bles us all.
I admit that I was selling class A soaps before. Where do I get those stuffs? From online but it has cheaper price compared to branded stuff. My supplier called it Market Returns
They are grocery returns from consignment that were either of the following:
Damage from original packaging

Return due to excess stocks after 6 months they pull it out and replace it with new ones

Items that didn't reach the market standards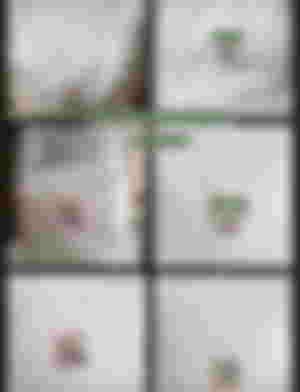 All factory products are from leading manufacturers

All products are repacked due to damage in packages and labeling.

Quality issues (bright/blant colors than the products released in Markets, texture, smell and etc.

The are directly bought from factory plant by kilos (undermine from auction/bidding) and are released by batches

Overstocked, some are over production and or old packaging entitled for new packaging (but absolutely not expired)

Some can MOIST due to Chemical reactions of the detergent to different weather conditions.

These products are guaranteed safe and been tested by sellers and personally used at home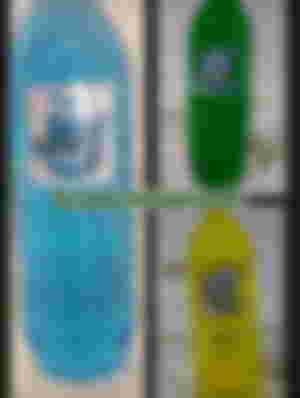 Before I sell this products I asked my supplier how the quality works and I also tried it my self the price was really cheap per kilo and per liter it was only 0.76$ or 40 pesos. Then I tried posting it into my fb account and I didn't expect that my friends will try using it from 0.76$ I turned it into $1.15 because I'll deliver the product to my customers door to door is that will they resist free delivery.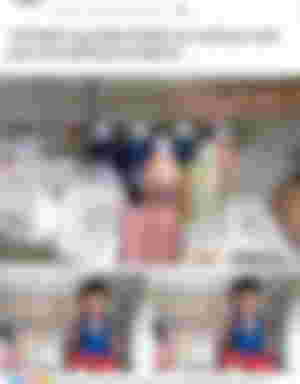 I really had to cut of the orders because I only had 10$ or 500 pesos I was just only trying if someone will notice my post and my budget was except for my transportation fee. And I was glad that I succeed and I really had good feedbacks they want to order again so I continue posting my Market Returns. I also used this in our house, on laundry and washing our dishes.
But the soap bar didn't went well, my aunt didn't want to buy again for it was easily breaking. I told her that I was also using that and when it breaks I just put in our washing machine so whenever I'll wash our clothes it will melt in the water and will help clean our clothes. The shampoo made our hair a bit sticky and we have no choice but to used it because it was to many to waste.
I was scrolling my fb account and then I saw something that put me interest once more. This what they called Powdered Juice.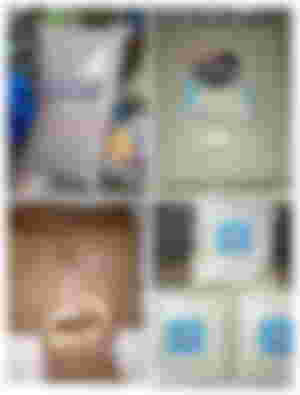 Forgive me, because I really loved exploring things such as something that I'll earn. I sell those stuff way back 2019 maybe my youngest was only 4 months old. If you read my previous article you will see how I love my child but I also thought there that I love them equally, so even I came to cesarean section I find ways how to earn because our family is growing big. Lets proceed
Same as soaps but this has a different procedure, I ask Is it safe? Expire? Or where it came from? Because all things were went from a copy cat. My supplier told me that it came from plantation (planta) were the mixture was wrong and equivalent to a bit of bland or tasteless or to sweet. So we can't compare it the branded products which Is original and qualified to pass to sell on market. And the reason why we sell it into a cheaper price because the comparison of its taste is only 80-90%. And because it came from plantation its always fresh and safe to drink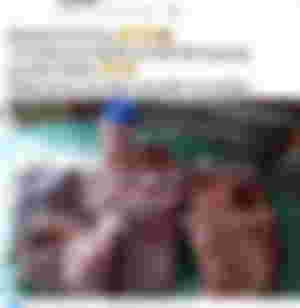 I was lucky they always support me. They try my products even If I didn't have any free taste. And boom, but the price of this is depends on the name of you want to have, and we sell per half kilo and 1 kilo. The most pricey of this are the milk and Hershey.
But then my supporters truly believe in me they told me it really had differences but the taste was just right for its price. But also there were not satisfied they told it was too sweet but before I sell it and put into my wall I already explained them what did tell you now. We also tasted it because I'm a certified coffee lover and for me it's just write and I loved it
Im easy when it comes to my customers you get what I explained and you must read carefully before you buy. For me and my own observations we can choose according to what can we afford or what we want the most important is to how we can handle our choosen stuff If we choose Quantity its full or overwhelmed but the quality may not reach our expectations.
We sell products like this and did not force anyone to buy, feedbacks are from my own customers and they did say their testimony.
____________________________
Thank you for dropping by your comments are important to me 🤗
Love, UsagiGallardo215 🌙
All Photos by yours truly, from my fb account
Precious baby girl, you are my everything (my last child)
My anxiety will kill me (release the pain)