Ridiculousness
📍Published: July 10, 2022 Time: 12:21PM Article #: 154
Ahooyy, I will be publishing this article for the second time and gonna delete the first one because no one read it. Ganito kasi un eh, (need ko iexplain kasi naguluhan din ako) so ayun nga, nag draft ako tapos accidentaly na publish. Tapos nung nakita ko, nag un-publish ko ulit yung post tapos nitong final draft na at pinublish ko na ulit, ayun one day ago na da. Sadly, no one read it so I decided to delete it na lang para mabasa nyo. Rusty also visited it kaso mas nakakalungkot pala kapag may upvote pero di naappreciate kasi walang nagbasa. ( ・ั﹏・ั)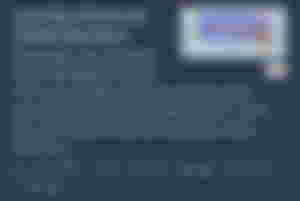 So here am I, rewriting the article na lang ulit para magka-idea kayo what could be your next article in the upcoming days.
Aigooo, I am so sorry Rusty if I gonna remove the one you upvoted. Mas nakaka sad kasi kapag walang readers. ಥ_ಥ
---
I am actually not in the mood to write something for today but when I got to 's article, my braincells started to produce some dendrites that makes me feel active. Believe me, her piece on that article is truly entertaining. I still laughing at the last question that she answered there. What is your deepest, darkest secret that no one else knows about? Omg, I really can't believe she just said her dark secret lol. Ehe, I would skip this question.
Anyway, I saw that some peeps here including me started to get demotivated because Rusty is being so silent on giving some upvotes. Well to be honest, I am one of those users that are dependent just here as my only source of revenue. Maybe some of you would advise me not to depend on this and just start to hunt
for a normal job. Don't worry, frankly, I am seriously searching for regular work. It's only that, it is hard for us, students, to discover a position that will really fits to us. Aigoooo.
Anywayssss, enough drama so let's just try to choose some ridiculous questions and answer it okay?
---
To be honest, I don't wear my underwear every day or even when I'm at home. When I go outside, I only wear my undies. When I'm at home, I just put on a pair of comfortable cycling shorts and a long tee. Did you know that not wearing underwear lowers your chances of getting yeast infections? It may also aid in the reduction of vaginal odor and discomfort. So it's not a big deal if I tell someone I'm not wearing an undie because that's just normal for me.
The most embarrassing place I had farted was with my friends at a Karaoke bar. Assume we're all inside this air-conditioned booth, drinking some beers. And because I couldn't control my fart at the time, I just let it out, making everyone smell this horrible stench. Of course, they smelled it but pretended nothing had happened. But I knew who the suspect was, and I kept laughing about it every time I remembered that moment.
Yes, I hear voices in my head, but I know it's all in my head. Sometimes it is caused by stress, but if it becomes abnormal, I believe it is best to see a doctor.
I had this imaginary friend when I was a in elementary. I recall the time that I always went to our terrace and be alone for hours, talking with this imaginary friend. I called her Shane. I just don't know what is his/her real gender. So yeah, I also recall the time that my Aunt noticed it and called me 'crazy'. Ehe, 'feeling ko kakapanuod ko lang din un ng kung ano ano dati'.
Honestly I had a secret relationship before and I am the one who got away. Charrr. Not in the mood to talk about it so I'll just say I had and no further comment.
"Okay" means I am not totally okay and I need you to send memes right away because if I tell you that word, expect that I am such a mood.
Of course I did. A lot of times tbh. I also remember the time that I had to take some money from the profit of the ice that my grandma sells. Gomene lola. 🙈
If there's one thing I can't seem to get rid of but still dislike wearing, it's my dresses and fitted jeans. If I decide to make them 'basahan,' Mom will nag me. So, even though I hate wearing them, they remain in my drawer.
If it wasn't called peanut butter, I think it'd be more appropriate to call it peanut cream. Haha. So, what's the deal with the name peanut butter? Is there butter in that spread? (o´・_・)っ
I can't believe some of my dark secrets have been revealed. Aghhh, kasalanan talaga to ni Ruffa.
Anyways, feel free to join on this new prompt challenge guys. Answer as many as you want. Here's the link of these questions.