Which Is the Better Option: Crypto vs. Banking?
Blockchain technology has emerged and flourished in recent years. Other innovations based on this technology include cryptocurrencies, DeFi, NFTs, and other digital assets. These innovations are primarily aimed at addressing the concurrent issues caused by centralised monetary systems.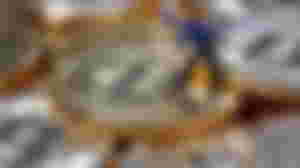 Blockchain technology dates back to the 2007 economic downturn, when the world suffered as a result of poor central bank management. Many banks were already in debt, and they were also printing excess fiat currency, which increased global inflation rates. As a remedy, Satoshi Nakamoto created BTC, a digital currency. Because it is completely decentralised, this currency was designed to address this issue and avoid such errors. Nakamoto also made his source code available for other developers to use in creating similar innovations and resolving banking issues.
Cryptocurrencies are digital assets that operate similarly to traditional money and can be used as a means of exchange. They are typically purchased through cryptocurrency exchange platforms and stored in secure crypto wallets. These digital currencies are decentralised and operate in a highly secure manner with few human interactions. As a result, many consider them to be the financial sector's future.
Banks are the world's current financial systems. They provide financial assistance in the form of loans, savings, and other transactions. However, unlike cryptos, they have numerous drawbacks due to their centralised nature and susceptibility to bias. They are also slower than cryptos, and some charge exorbitant interest rates on loans and transactions.