where space is at a premium – privacy is now the new luxury for the wealthy, according to Sam Nel, a Western Cape area manager for Pam Golding Properties.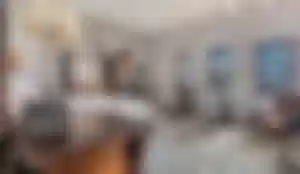 Pam Golding Properties is marketing 'Graceland,' a landmark property built in 1914 for John Garlick, a renowned department store developer, for R57 million.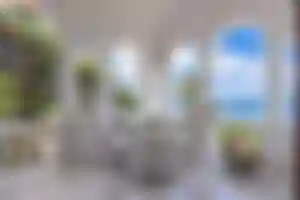 The property is set on an exclusive private estate of 10 800sqm stretching from Main Road up to Boyes Drive in the St James area of the Cape Peninsula's False Bay coastline. The main house, lodge house, staff quarters, and garage total 668sqm, with undercover patios totaling 106sqm.
Graceland is a forerunner of what became known as Cape Mediterranean architecture. Elements of Spanish and Italian design, such as pergolas on columns and expansive arched verandahs, are delicately combined, while high ceilings, immaculately maintained wooden floors, doors, and sash windows are featured throughout.
The lower perimeters are defined by stone walls, and a gently curving driveway leads from an imposing entrance gate to the residence, which features distinctive chimneys, elegant loggias, covered porticos, and the signature Majolica roof.
The formal dining room and lounge on the lower level lead off a grand wood-paneled entrance hall, both with views of the sea and mountains across the Bay.
The library and study open to a wide breezeway bordered by an ivy-clad mountain stone wall, while the kitchen area encompasses the back of the house and connects to an informal 'chef's table' dining area leading onto a sea-facing columned patio.
UpdatedDaily