New CashRain Associated with Glasses-Free 3D Displays Podcast
"Glasses-Free 3D" is a display technology that doesn't require any 3D glasses or eyewear to see 3D images.
I have created a new CashRain on my CashRain community Learning Times, especially for this podcast on "Glasses-Free 3D."
Don't hesitate to join my community and participate in the CashRain.
---
Join the podcast "How Glasses-Free 3D Helps You."
Speaker: ZHOU FENGHUA, Senior 3D Expert & CEO of Proma3D-dot-Com,
"Life Long Learning" with Debesh - Podcast Episode 15,
Tuesday, July 18, 2023, at 10:30 PM IST (UTC+5:30)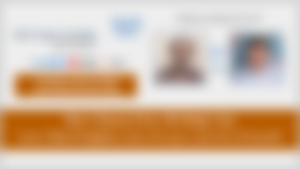 Screenshot Source
You can join the podcast live on LinkedIn and Facebook.
---
The glasses-free 3D gives a spectacular 3D scene viewing on the screen.
I got one in 2017 from my friend Zhou Fenghua when I visited his office in Shanghai.

You may like to have a smartphone with a Glasses-Free 3D screen.
And, do join the podcast on "Glasses-Free 3D" because it may change your life.
---
Join CashRain.
I share an invite link.
---
Cheers!
Unity (Debesh Choudhury)

Screenshot Source
Text Copyright © 2023 Debesh Choudhury — All Rights Reserved
Join me at
YouTube, Twitch,  CashRain,  Odysee,  LinkedIn,  Twitter, Publish0x, ReadCash, NoiseApp, and Facebook.
Earn passive income by sharing unused Internet bandwidth on Honeygain and Peer2Profit.
Lead Image:  A screenshot from my LinkedIn article.
All other images are either drawn/created/screenshots by myself or credited to the respective artists/sources.
Disclaimer: All texts are mine and original. Any similarity and resemblance to any other content are purely accidental. The article is not advice for life, career, business, or investment. Do your research before adopting any options.
Unite and Empower Humanity.
#3d #displays #technology #podcast #cashrain
July 13, 2023