Actifit : Let's Move-to-Earn!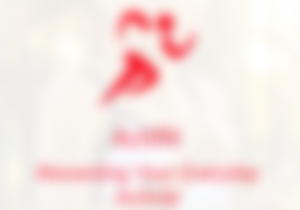 The Move-to-Earn hype is on top right now and that's why I am here again to introduce y'all a move to earn app named as Actifit.
Move to earn apps are basically apps which rewards you for walking! I mean yeah, you walk daily right? Why not earn something too while walking. Wait, wait, hold on, don't start thinking about getting rich just by walking. Lol. But atleast you will stay fit right?
Let's get to our point, Actifit is a move to earn project but on hive blockchain. And not to mention It isn't new one because it has been there since almost 4 years! I guess that's enough for a project to get trustworthy for their users and to create a nice goodwill among it's community members.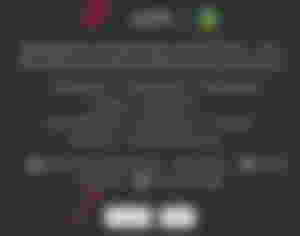 The above image is from their official hive account, showing the date it was created which goes back in 2018, and now (the year this post is being written) it's 2022 making it almost 4 years! And this is just beginning, still many more to come.
To start your journey on hive, you will need to create an account on hive first. Since Actifit in available on hive blockchain, it is kinda necessary to have an account on hive.
There are many ways to create account on hive but most of them requires you to pay some amount. If you are ready to invest you can try creating account directly on Actifit or else you can just try creating it for free on 3speak where I created mine too. But remember it was months ago I did that so there can be some changes in their policy or anything else, make sure to DYOR (Do your own research) before giving it a try.
After successfully creating account on hive make sure to ask for your keys. Keys are just like we have seeds in our crypto. You can only login into your Hive/Actifit account with your keys only, so make sure to backup it at safe place and do no share it with anyone else.
So after creating account on hive and getting your keys, you need to download their app which is available on playstore and on Appstore too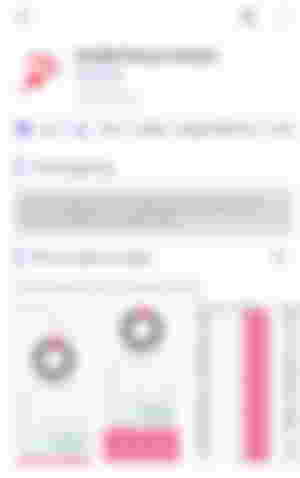 As you can see, the app requires just 5 MB so you don't have to get worried about your phone storage.
So now that we have created our hive account and also have downloaded their app it's time to start walking!
Let me give you a bit introduction how their app looks like.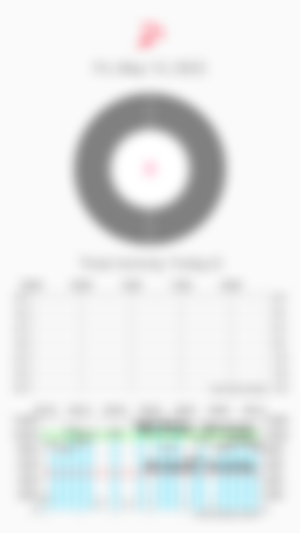 So this is how your main page will look like, other than that date and those charts. Those charts represent how much you have walked. There is one for your that ongoing day and one chart showing your ongoing months report.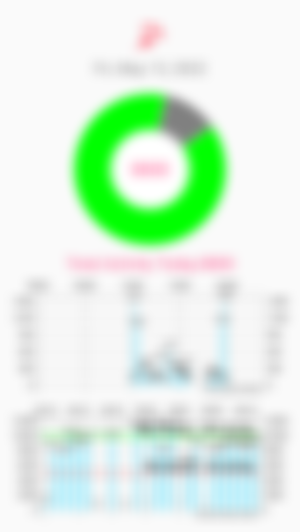 Your screen will look something like this after you have walked enough steps.
Remember, The Minimum to get rewarded is 5k steps and Maximum is 10k. That means you need to walk minimum 5k steps to get qualified for their rewards.
So now since you have already walked enough steps (Min 5k) but what now? So if you scroll a bit down on their app you will see an option "Send Post" using that option you can post your steps on hive blockchain/Actifit.
Don't worry it's a simple process, when it's your first time you will need to enter your hive username and your posting key so that you can post your steps directly from the app. Their UI isn't that confusing so you can manage it without any worries. But even if you got any, just drop a comment and I will try to help you solving it.
So now you have posted your steps now what? Now all you need to do is wait for the admin of Actifit to visit your post, upvote it and reward you their native token, AFIT. Also along with AFIT, you will get hive tokens since you have posted and being upvoted. let me give you a short recap - walk, post, and get rewarded!
First of all I would like to remind you all that my only motive to post about Actifit was to create awareness about it. Also do your own research before listening to some random guy like me.
And secondly, Actifit surely looks a great project among all those move to earn ones, here you don't have to buy some super expensive NFT or do some kind of KYC to get rewarded, make sure to take a look at them if you find them interesting, just like I do!