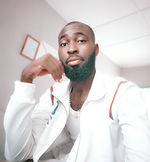 He fried roasted corn with words
And held pain in the face of gain
Sadly, sorrow is the beautiful picture
Hung on the street of poverty
He sits down with wounds covered
in wants
And the world sets ablaze the little dose
Of passion he had .
Dead or alive
He mirrors the feathers of wealth on the back of his friends and frustration came knocking like a marauding beast.
Then, he wonders. If love did be created
Sacrifice must be made.
—Words on the marble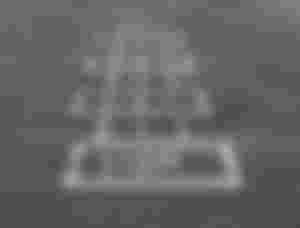 " Bro, there is a problem. We have tasted comfort it won't be easy to adjust.How that my girl is out of the picture. How are we going to survive? I loved that girl." I tried to hide the obvious.
"You loved her? Huhmmm... that girl was our saving grace, no one can dispute that, but guy!! I am warning you oh! Na person wey survive dey tell this story oh!," Odion shouted and walked out.
As days rolled into weeks and weeks made love with months. The thought of Rose never skipped my mind. I wondered if she was ok. At time, I picked up the phone to call her but I couldn't kill the pride. She was a very thoughtful girl. As a matter of fact; the best life threw at me.  Rose sent money to my account on a monthly basis.
She would send a text each time which ran : Things we do for love. I will always hold you dear to my heart, love.
I couldn't summon the courage to call her. I wanted to, badly, but the thought of her ex boyfriend pointing a gun at my face held me back. Odion was not helping matters. He constantly introduced me to different girls.
Odion's philosophy to relationship was totally different. To him, it was all physical. No strings attached.
On a sunny Friday. I left the door open, due to the heat in the room.
I fell asleep when Rose walked in. She placed  my head on her laps. I wasn't a deep sleeper, so I knew the second she touched my head but I feigned  to be asleep anyways. I could recognize her Perf anywhere.
 It drove me crazy. She sang Waje's for a minute song and ran her fingers through my head. She constantly pecked my cheeks and whispered, "I love you" into my ears.
I died a million times within and I never knew a tear had slipped off my face until she robbed it off with her handkerchief. I looked into her eyes but before I could speak; she placed her hands on my lips. The rest was mystery. She got out of bed and I watched her dress up  to go. I felt terrible letting her of.
"I love you, you know that, right? It's just that the circumstances are terrifying." I said and turned my back on her.
"There is no gain without pain, love. My father taught me to trust my instincts.
I believe you are the one my heart wants to be with. You don't tell your heart whom or whom not to love. It just happens. Kelvin is handsome and flashy but we are done. It's you my heart yearns for. You have a good heart and I love you very much for that." she tried to hold the tears back but it was beyond her.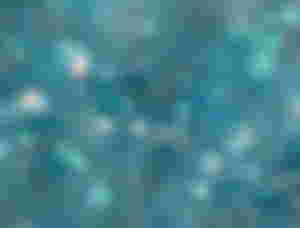 Her tears crushed me.  "How can you go to bed with a girl you love and toss her off like a coin" these thoughts ran through my mind.
I drew her closer and gave her a deep kiss and told her, how much I loved her. I didn't know if my actions at the time were devoid of rationality but I did it anyways. We filled up lost times before she left. I was very happy and sad at the same time. The perplexity was killing me.
Odion walked in shortly after Rose left. He seemed elated.
"Guy, that your babe, no, sorry, that your ex girlfriend sent me 20k oh! That girl is too much." He carried a vibe of happiness that could explode the room. I was shocked. My mouth was wide open.
"Close your mouth, that babe is legit." He said and fell on the sofa.
"She just left this place not quite long, we are back together. We just made up." I said and tried to look at his face, only this time Odion's mouth was wide open.
"Close your mouth Na! Bro, she's proven beyond doubt that she's a keeper. I can't let her go. I love her." I concluded and bowed my head.
"Na lie! Which kind play be this? Na goalkeeper you go see!! Wait, you accepted a girl without telling me? No baba!! My life is equally on the line here. I am not saying she's not a wife material. In fact, she's one thousand yard the material, but my guy, you are forgetting that it is he who escapes death that gets to marry?
You are with your love. fine! but why you want make them kill me wey never find love?
Baba! I use God beg you oh! This life still sweet me o! What are we saying sef? so the past three month na holiday una do? Ah!..."He reeked of paranoia.
"I know, right. I love her and I have made up my mind to stick with her. Bro, what are we saying?
 This is a girl that took us from the gutter and cleaned us up. You know that girl's got our backs." I said and stood to leave.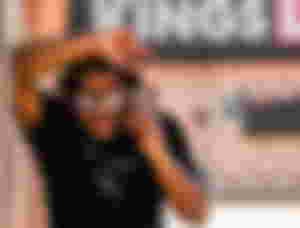 "So we should die for her now? I think I'm packing. You know my friend, right? You could come from time to time to visit whenever you feel like, that's if you would still be alive.
I can't come and kill myself oh!" He said and packed his clothes into a bag.
" Baba, na guy you be nau. I can't give up on that girl. Na my ministry you suppose dey promote o!..Abeg na bro." I pleaded.
"Your ministry will take us to our graves, are you thinking at all? Kelvins nickname is K-squad. Does that ring a bell? Did he approach you with his guys? I guess not. Well, let me break it to you, lover boy. The school has it that he sends his boys for warning but when his terms are not being adhered to, his presence is felt through death. Death! You heard me, right? My guy, you are like the brother I never had. I will stay, but if I perceive any sign of danger. My guy, I go move." He said and dropped his bag
"Thanks mehn! Nothing will happen. Trust me."
Even I wouldn't trust me. I knew a lot was at stake but I tried to care less.
It was Monday, business as usual. Rose and I hung under a tree to exhibit our love to the school. I never knew that was my funeral. Well, love makes us fools at times. While we played love, Kelvin smiled at me and passed. I knew that was it.
"I'm dead." I said within myself, unaware that it was pronounced
"Dead? Are you alright?" she asked me.
"I'm fine, lets go to the hostel." My mood switched.
"Alright but I won't be coming with you. I have to tend to something. she said and left a peck on my cheek right after she wandered off.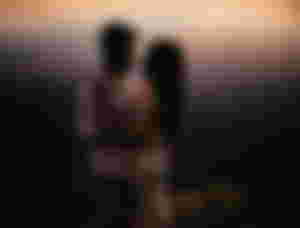 "My guy, I saw Kelvin while playing love with Rose." I said petrified.
"Oh! Start counting your days. Write your Will if you have anything because your death has just been confirmed." he said and laughed.
"You're not helping.".I paced around the room like a confused mad dog.
The next day was a Tuesday. The Lecturer had just introduced the topic when Kelvin walked in with his men.
"I am a peaceful person, relax guys. I just want to have a chat with my boy over there." He pointed at me with gun.
At this point, everyone hid under their desk. I knew death was lurking around me already.
I saw Odion peed his pants but it wasn't funny. The class was in complete chaos. The lecturer who laid on the ground jumped out through the window. I thought of what Odion told me about Kelvin's presence and I felt the grip of death already.
When we were outside the class, K-squad got mad at his guys.
"Una dey look am? No be bottle dey your hand so? Person dey chop the same soup with una capon yet una dey loose guard am. Sniper!! Give me that bottle. Dem never pray for this dog before. MA reset im factory setting."
He collected the bottle and when I opened my eyes. I was in a thick forest, tied under an iroko tree. Everything looked blur. It was useless trying to know where I was. Death was inevitable at that moment. I prayed to God to accept my soul.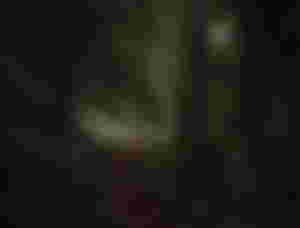 "Capon, lover boy don wake up oh!." A man called Kelvin's attention.
"Ah! Bros, I never wake up oh!!! I dey sleep. Bros, oga Kelvin. Abeg!! I no go near your babe again. Clearly, there was some sort of misunderstanding. I pleaded.
Was he stupid for going back to Rose?
Will this be the end of the lover boy?
Watch out for episode three
Kindly share your beautiful thoughts in the comment section. Do well to subscribe for more articles, stories, poems.And Stay blessed.