Why Agreements are Important in Business
My friends, have you ever made a business decision relying purely on goodwill and unspoken expectations?
It may be that you have a pre-existing relationship with the person with whom you're conducting business and so you're relying on that person to be fair. Well, my friends, this is probably not the best practice to employ.
In my country, we call this practice buying a cat in a bag and here's why: When entering business arrangements, if the details are not clarified, your expectations may not be shared by the other party. The other party may have a completely different view of the arrangement altogether. When there is no agreement, the business is starting on a very shaky foundation.
Theoretically, in a free and fair world, it is possible that all parties can be happy with an arrangement like this. It could be that both parties have an established business relationship where a precedent was set, and so both parties continue to conduct business using this precedent as their guide without a formal agreement.
It could also be, unfortunately, as is very often the case, things go awry and perfectly good relationships sour because of bad or lacking communications. Let's discuss.
A word of thanks to my sponsors. These guys are beyond awesome. Not only are they 
supportive of my work, but they put out really great content as well. Please check
them out, guys, and show them some love. 
In the article, Ten Tips for Making Solid Business Agreements and Contracts, attorney Bethany K Laurence notes that one of the very first things one should do is get it in writing.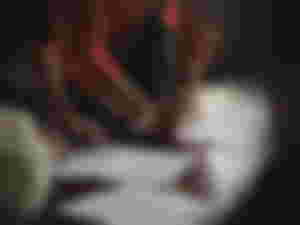 She notes, "Although oral agreements are legal and binding in many situations, they're often difficult to enforce in court (and in some situations, they aren't enforceable at all). In the business world, most agreements should be in writing even if the law doesn't require it. A written agreement is less risky than an oral agreement, because you have a document that clearly spells out each party's rights and obligations in case of confusion or disagreement."
When you are entering into a business agreement where there is an exchange, the framework of an agreement like this is that party A agrees to provide a product or service to party B where party B agrees to pay a specific price. It's clear who provides the product, who accepts the product, and the price that is agreed upon by both parties. If this is in writing, there is no confusion. Forbes magazine actually has a great article on this titled: How Contracts Can Protect You and Your Business.
Now, of course, there are informal circumstances where a written contract is not feasible. Say you run a small business as a hairdresser, right? You won't do a scope of works for your client outlining the hairstyle you would do for any particular price. However, it's likely you'd have a price sheet up, right? And so, when a client comes into your business and asks for a particular service, the expectation is that they're guided by your price list.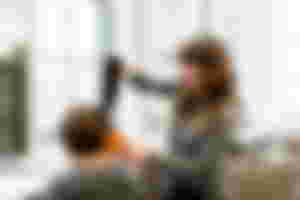 Sometimes though, in very informal settings, where there's no written contract or no price sheet and no clear way of determining a price, things could get murky if payment is not discussed. Let's say, for example, you are an independent consultant and your customer is a friend or a relative. Things could get murky.
Sometimes, for the sake of a relationship, we can agree to sell a product or service without discussing or agreeing on a price or even the timeframe when this payment should be completed. And we may justify this vulnerability by referring to the intimate personal relationships we share. That is to say, we trust the person we're doing business with. Well, my friends, while trust is a critical element in any strong and successful business relationship, blind trust is not.
What if our friend or relative accepts the product or service as a gift, also relying on our friendship and thinking that since no price was discussed none was expected? What if that person has a different view about what a fair price could be? We leave ourselves open to these nuances when there is no agreement.
And so, my friends, this is where I find myself. I recently made the faux pas of agreeing to enter into a business relationship, taking on a job without discussing the price for my service. At the time, I believed that it would have been tacky to raise the issue about my price, and so the takeaway was that the other party viewed my service as a favor. By the time we were elbows deep working together, when I raised the issue of payment, there was an inevitable sense of awkwardness on both sides. This situation could have been avoided with some clarity at the beginning. And honestly, I have to take accountability for taking too many things for granted.
In my country, we are very often informal. We are very friendly people, and we do lots of favors all the time. It's how we network or build social capital.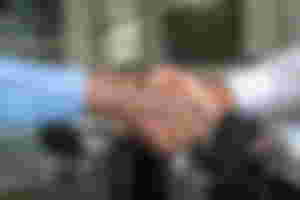 The first time I heard someone ask for a budget before engaging in a project was on a trip to the US, and I was shocked at first and mildly offended that money should be brought up so soon. It made sense though. Once there was a clear idea of the amount of funds the client was prepared to spend, then the service provider would be better positioned to provide a customized package that meets that budget. There's no confusion and, in the long term, a lot less awkwardness.
In my case, given the cultural framework we operate in, the other party's expectation that my work, though taxing and time consuming, could have been a favor was not farfetched at all. We never discussed a payment, I simply took it for granted that whatever was paid would be fair- assuming therefore that there would be payment.
Today was a teachable moment for both of us, I'm sure. Thankfully, we are friends, so we were able to iron out the awkward details and move forward together. It could have had a different outcome though, and so, I am using this experience to share with you. When entering into a business agreement, maybe you might want to get the awkwardness out of the way in the beginning, and then you can get down to the real work.
And so, those are my thoughts on that. But tell me, how do you handle business agreements among, say, small, independent contractors in your country? Do you rely on contracts or is there an informal agreement? Is payment discussed before work begins? I'm really interested to learn what applies in other parts of the world.
This brings me to the end of today's post. It's almost time to get out on the school run again. Yesterday, I had a disgruntled little passenger sitting in the back of the car because I showed up a bit late and his little bookbag was heavy. I'm trying not to make the same mistake again, guys!
Please enjoy the rest of your day. And we'll chat again soon.
Resources: