The only line that's delayed, the yellow line, is Chiko span. Of the green and blue lines that move along with the price, the blue is relatively closer to the price and the green is slightly away from the price, so the blue one is the Tenkan sen and the green one is the Kijun sen. And Senko span 1 and 2 are the ones that make up the Kumo. In up Kumo, the lower part is the Senko span 2 and upper part is the Senko span 1. When the Kumo is moving down, upper part becomes Senko span 2 and lower part becomes Senko span 1.
Now, remember the order in which the market is in a stable trend. The order of the five lines during the stable bullish is, from the upper left to the lower right, the alighment becomes Chiko span, Tenkan sen, Kijun sen, Senko span 1, and Senko span 2. And the price lies between the Chiko span and the Tenkan sen. Look at the attached chart.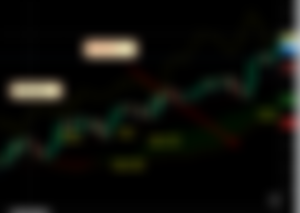 In contrast when market is on a stable bear trend, from the upper right to the lower left the alignment becomes Senko Span 2, Senko Span 1, Kijun sen, Tenkan sen, and finally Chiko span. And the price should be again located between the Chiko span and the Tenkan sen.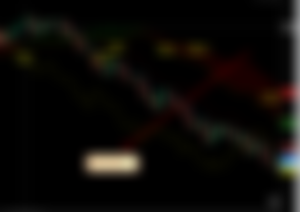 It is very important to remember this order. When the order is changed by lines cross, it becomes a proof for retracement and/or trend change.
Also, all the lines in Ichimoku Kinko Hyo become potential resistance lines as well as support lines.
When the market is bullish and price retraces and gets close to one of the lines, for example, the Senko span 1, the price might be supported by Senko span 1. In contrast when price goes up towards Kijun sen while market is bearish, the price could be resisted by the Kijun sen and continue to go down. However, once it breaks through the Kijun sen, it can go further upwards to Senko span 1. Then, it might be next resisted by the Senko span 1 and may pushed back down from there.
And not only the lines work as resistance and support for price, but they also work as resistance and support for each line. For example, when the market is bullish, you can often see that the Chiko span is supported by the Senko span 1 and pushed back up. This means that the Senko span 1 works as a support line for the Chiko span. So it is important to keep in mind that all lines work as resistance and support for price as well as each line.