7 Passive Income Apps To Earn Money Without Any Investment!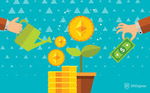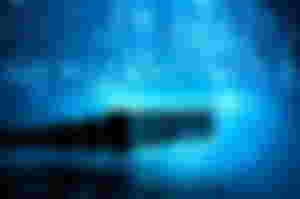 Indeed, technology has revolutionized the way we work and live. In fact, through advancements in technology, a stream of passive income can now be established without the need to invest any capital! There are many ways of doing so, such as by answering paid surveys, blogging, availing crypto faucet sites and so on. While these avenues may appear to offer free money, they entail a certain degree of effort and time — much valuable resources in itself.
Zero width embed
As time is indeed the ultimate currency, the ideal passive income stream is one which is profitable with the minimum effort possible, isn't it? In this article, we shall explore the best options in this regard to earn a steady and respectable stream of effortless passive income, using the devices you already have! These platforms can be broadly categorized into the following: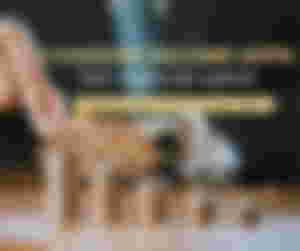 #1 Honeygain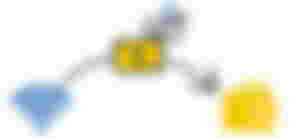 My all-time favourite, Honeygain is a no-fuss, set-it-up-once-and-forget-way to earn passive income for me that runs in the background. It is a free app that works on virtually any mobile or desktop device, earning you passive cashflow by securely sharing your excess internet bandwidth to transmit publicly-available web data crucial for businesses seeking to improving their ad ranking, compare prices, and prevent ad fraud; all without compromising your data security.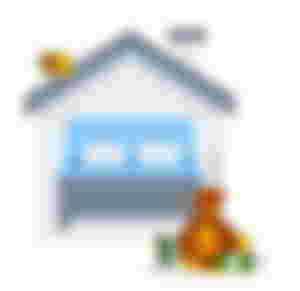 Essentially, Honeygain allows you to monetize your unused internet traffic by turning your device into a network gateway (residential proxy). For every 10MB of internet traffic that goes through your network, you are paid 1 Honeygain credit; 10GB of data earns you $1 worth of Honeygain credits. Once your earnings amount to $20, you will be eligible to cash out in the form of PayPal or BTC.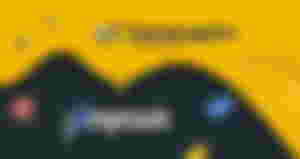 In January 2022, Honeygain partnered with a remote work platform, JumpTask, to offer the option of earning in the native token of the JumpTask network, JMPT (Jump Token), which offers several practical advantages such as a 10% additional bonus earning, lower payout threshold (essentially you can cash out to your Trust/ Metamask wallet anytime, with an affordable gas fee as low as $0.1 per transaction) and the ability to earn in the form of a cryptocurrency token that has the potential to increase in price and hence future earnings.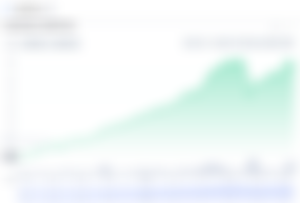 JMPT Token price On Coinmarketcap
Earn up to $184 monthly by sharing your internet connection on Honeygain!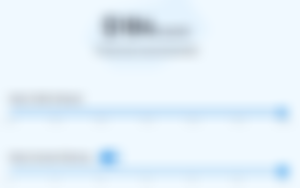 However, do note that variable factors can come into play to influence your final earnings as shown below.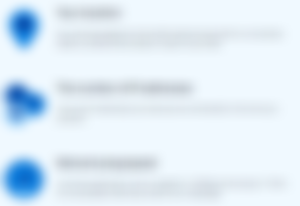 You can participate in the daily lucky pot lottery which offers you a chance to win up to 10,000 extra credits ($10) every day by simply checking the Honeygain application on your desktop or mobile device!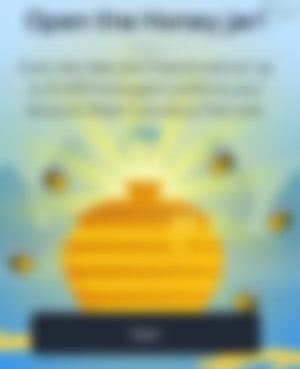 To start off your Honeygain adventure, simply sign up here to avail a free $5 bonus worth of Honeygain credits, then install the application on your laptop/ mobile device. Sign into the app, and you are ready to earn passively! Avail an extra 10% earnings by opting to be paid in JumpToken (JMPT).
Honeygain has a very tight privacy policy, based on the latest international privacy regulations like GDPR and CCPA.
I have had a very pleasant experience using Honeygain. Ever since using this application earlier this year, I have earned quite a considerable amount of passive income, given the little amount of effort put in apart from the initial period of configuration and installation; and have in fact withdrawn from it quite a number of times in the form of JumpToken, currently worth around $2.8 per coin.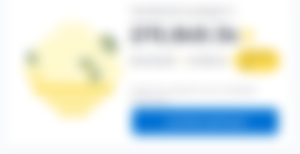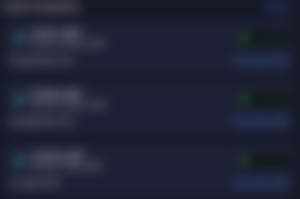 My 3 most recent withdrawals from Honeygain in the form of JMPT.
If you have extra time to spare, there are also many other ways to earn JMPT, such as by completing offers, surveys, games, & staking.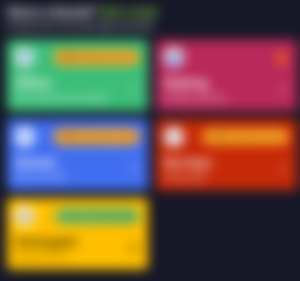 Offers available on JMPT Dashboard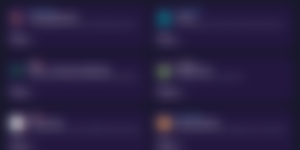 Games available on JMPT Dashboard
For more information on how to make the most of Honeygain, check out my article here!
#2 Peer2Profit
Peer2Profit is yet another popular internet sharing app that allows you to monetize your internet connection by sharing your surplus bandwidth.

Revenue is generated by directing your internet traffic to advertisers, IT agencies, marketing and analytical companies who utilize the bandwidth for legal purposes, such as clean and secure advertising.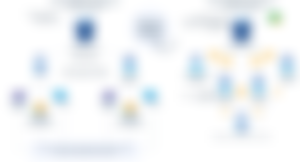 Peer2Profit supports a number of payout methods, each with differing payout limits as shown below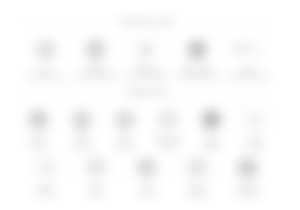 My recent payout request.

The payout was processed promptly; USDT over the Tron network arrived to my account shortly within an hour.
To get started, sign up here, download and run the app on your computer/ mobile devices to start earning right away!
Zero width embed
#3 IPRoyal Pawns
IPRoyal Pawns is a similar platform that allows you to monetize your internet by sharing your unused bandwidth to 3rd party entities for the purposes of advertising verification, software testing, content distribution, market research and social media management, among many others.
For every 1GB of data shared, the user is paid $0.20, potentially earning up to $132 every month in the most ideal of conditions! However then again, earnings are variable and may be influenced by several factors such as your location, IP address and internet speed.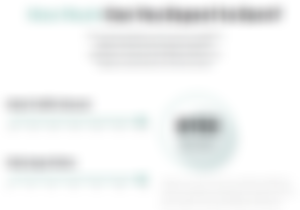 Payouts can be requested in the form of BTC, PayPal, or virtual gift cards, with a minimum payout amount of $5.
To get started with IPRoyal Pawns, sign up here to avail a $1 bonus, and install the app on your computer/ mobile devices to start earning right away!
EarnApp is also a similar internet sharing platform that allows you to earn passive income from your idle devices! Earn up to $135 monthly from monetizing your unused internet bandwidth.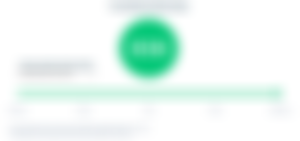 Projected monthly earnings in the most ideal of conditions.
However, actual earnings can be variable depending on various factors such as your location, internet and device performance.
Factors that affect earnings.

Payouts can be requested in the form of PayPal or Amazon Gift Cards.
EarnApp's code is audited every 3 months by external auditors and tested daily on multiple anti-virus platforms to ensure there are no false-positive detections. EarnApp is also compliant to multiple security companys' requirements.

#5 Nodle Cash

Nodle is a decentralized network comprising millions of smartphones, which act as nodes that participate in the network and earn rewards in the form of NODL tokens. To earn NODL, simply download the Nodle Cash app on your smartphone! Once active, the app connects to the network by means of Bluetooth Low Energy (BLE) and you're rewarded in NODL tokens — Nodle's native cryptocurrency. Your smartphone is all you need to start receiving rewards!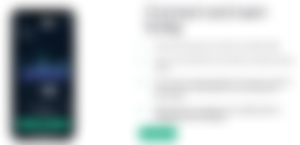 NODL is currently priced at $0.006USD per coin, tradeable on Huobi.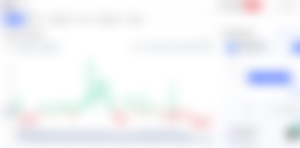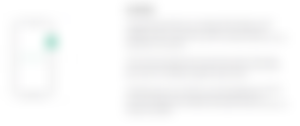 #6 Mysterium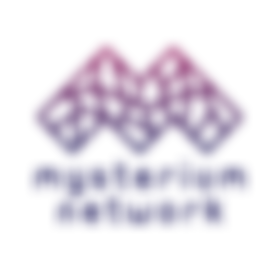 The Mysterium Network is a peer-to-peer bandwidth marketplace, powering a Network-as-a-service solution. You can run a node on your smart device, which then connects you to the network, on which you can earn an income in the form of MYST (Mysterium) in return for providing users and clients of the network with a VPN or proxy service, access to the open internet and a secure line of communication.
For more information on the Mysterium network, head over to the official site here.
#7 Sweatcoin: Move-To-Earn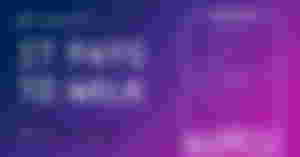 Sweatcoin is a fitness app that doubles as a potential passive income tool rewarding your daily steps with a new-generation currency you can spend on cool products, donate to charity or convert into SWEAT token! A distinction should be made between Sweatcoins and the SWEAT token, as below.
Sweatcoins earned from walking on the Sweatcoin app can be used to redeem a variety of goods and services on the marketplace, ranging from high-tech shoes to iPhones, Apple Watches to yoga classes and more, or even spent on charitable causes!
SWEAT token on coinmarketcap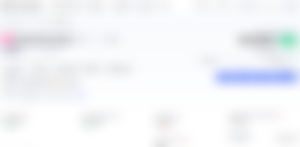 The SWEAT token is on the other hand a new cryptocurrency coin that can be minted by movement on the Sweatcoin app. The first 5000 steps of the day will be converted to the SWEAT token, while the rest to sweatcoins. Holding SWEAT confers several benefits, such as staking, NFT utility, and access to improved features in the Sweat Wallet App. SWEAT is tradeable on major exchanges such as FTX, Kucoin, OKX, Bitfinex, Bybit and even most recently, Nexo.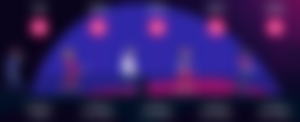 Kickstart your fitness & passive income journey today with Sweatcoin, downloadable on Android and iOS!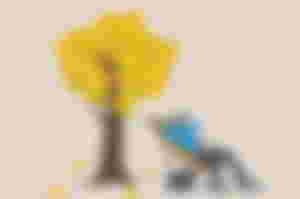 While the platforms above by no means offer a life-changing amount of money, they can surely make for a slow but steady stream of passive income that may contribute to the little joys in life! And best of all, these applications are easy to set up and do not require much further effort after the initial period of configuration, as compared to the various other side hustles that may well require some investment of time and effort, which is priceless in itself. You can even install all the above applications on the same device to let them run simultaneously, maximizing utility of your resources whilst still being able to maintain a seamless internet experience for your online needs!
Feel free to leave your thoughts below. If you have enjoyed reading this article, be sure to follow me for similar future posts! Happy earnings!
In addition to the above-mentioned free apps that generate a noteworthy stream of passive income, feel free to check out other noteworthy investment platforms like Cake DeFi and Nexo, which has long been generating reliable passive cash flow for me!
★Free apps to earn money without any capital!★
🎁 Honeygain A passive income app to earn money off your unused internet bandwidth. Get $5 for free, no investment required.
🎁 Peer2Profit A passive income app to earn money off your unused internet bandwidth.
🎁 IPRoyal Pawns A passive income app to earn money off your unused internet bandwidth.
🎁 EarnApp A passive income app to earn money off your unused internet bandwidth.
★Cryptocurrency Investment Platforms★
🎁 Cake Defi A one-stop investment platform that bakes passive cashflow at APYs of up to 100%! Get a $50 bonus in DFI with a $50 deposit.
🎁 Nexo An advanced, regulated digital assets institution offering instant crypto loans, daily earning on assets with APYs of up to 36%, an exchange, with services in 40+ fiat currencies in more than 200 jurisdictions. Get a $25 bonus with a $100 deposit.
🎁 Binance The world's largest cryptocurrency exchange that needs no introduction!
🎁 Kucoin An expansive cryptocurrency exchange, with interesting offerings like staking, free trading bots and bitcoin cloud mining services.
🎁 Huobi A cryptocurrency exchange with diverse offerings, free airdrops and trading bots.
🎁 MEXC A cryptocurrency exchange with interesting listings and frequent airdrops from holding the MX token.
🎁 Crypto.com A cryptocurrency exchange based in Singapore. Get $25 in CRO on staking for a Ruby card.
★Cryptocurrency Trading Bots★
🎁 Jet-bot An advanced spot and futures trading bot with Copy Trading functionality. 3-day trial period available with demo account.
🎁 Pionex A free multifunctional arbitrage trading bot that automates the process of buying low and selling high, 24/7.
🎁 One Button Capital An AI bot powered by neural networks that manage your cryptocurrency portfolio on autopilot.
★For Malaysian investors★
🎁 Luno Get a RM25 bonus in BTC with a RM100 purchase of BTC!
🎁 Stashaway Get free investing for 6 months!
🎁 Wahed code 'KENLIE1' RM10 signup bonus
🎁 Capbay P2P code '8879c6' RM100 signup bonus
🎁 Versa Get a RM10 bonus with a RM100 deposit!
🎁 KDI Get a RM10 bonus with a RM250 deposit!
Connect with me Medium | Read.cash | YouTube | Twitter | Linktree