10 Tips To Maximize Earnings On Honeygain: An Effortless Free Passive Income App!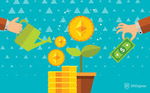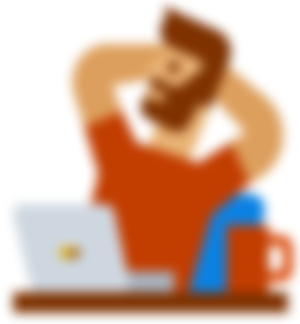 Seeking passive income is my one of my life goals, among many others. Honeygain is one of my favourite passive income generators — a no-fuss, set-it-up-once-and-forget-way to earn passive income for me that runs in the background. It is a free app that works on virtually any mobile or desktop device, enabling you to earn passive cashflow whilst literally barely having to lift a finger, by securely sharing your Internet connection, which is then used to gather publicly-available web data crucial for businesses seeking to improving their ad ranking, compare prices, and prevent ad fraud; all without compromising your data security. Essentially, Honeygain allows you to monetize your unused internet traffic by turning your device into a network gateway (residential proxy). While it does not promise a very bountiful yield, the little rewards gained do add a little something to the small things in life that can brighten up one's day, like paying for a monthly Netflix subscription, or that one expensive rare treat.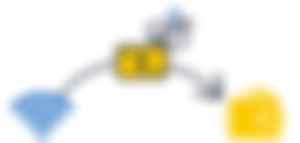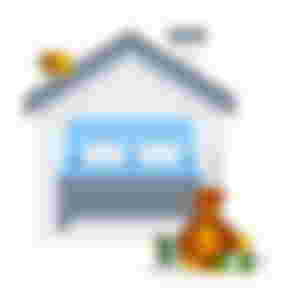 Honeygain provides residential proxy services to third parties like data scientists, Fortune 500s, advertising companies, and other businesses. At any given time, you are only using a fraction of your total internet data on your smartphone or desktop. Installing Honeygain on your devices allows these companies to use your unused internet connection to run crowdsourced information processing, brand protection campaigns, SEO monitoring, ad-fraud prevention, enable streaming, and so forth, among many other things. In return for "renting out" your excess internet data to these companies, you are paid a decent amount — all effortlessly in the background. You get 1 credit for every 10MB of data your share. Each credit is worth $0.0001, so if you share 10GB, then you would get $1 in credits.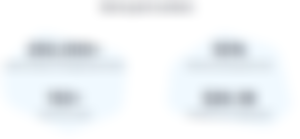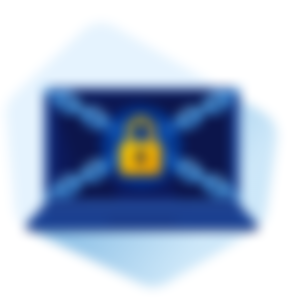 Yes. Honeygain ensures that your internet traffic is only used by trusted partners, and does not access your device's storage nor collect any of your personal data, other than your email address, IP address, and payout methods, or any other information beyond what is needed to identify your account and clear the payment.
A quick check on my Android device's permission confirms Honeygain's statement that the application doesn't require any special permissions to operate.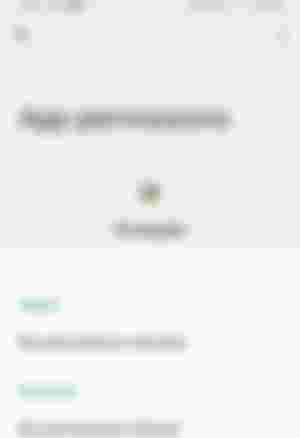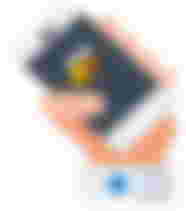 The app runs quietly in the background, with a typical battery consumption varying from 5%-8% per day; and as such is hardly a battery killer, especially if the phone is connected to a WiFi network.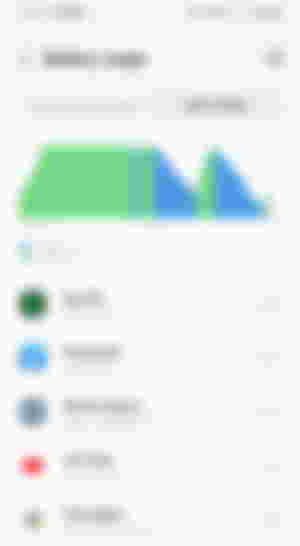 Honeygain uses an average of around 5–8% daily of my 2 year-old Samsung S20's battery charge, while running on mobile data.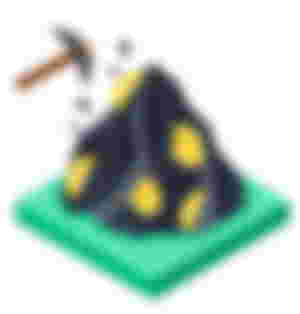 If you have not already done so, sign up for Honeygain here. After registration, you will be led to the Honeygain dashboard, which comprehensively displays your earnings, updated automatically in real-time based on how much of your bandwidth you have shared with the network. The earnings are nicely broken down into subcategories, such as gatherings, referrals, winnings and bonuses, for your easy perusal.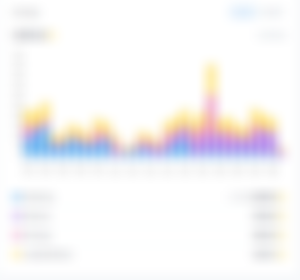 Once you have created your account, download the Honeygain application, available for Android, iOS, Mac, Windows (tutorial) and Linux. Once the installation is complete, log in to your account using the same credentials so your application can sync with your dashboard.
Below are some tips that I have discovered throughout my journey with Honeygain, that may help to maximize your earnings!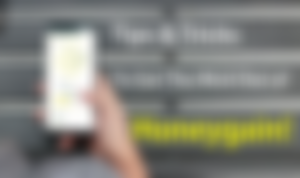 🐝#1 Use multiple devices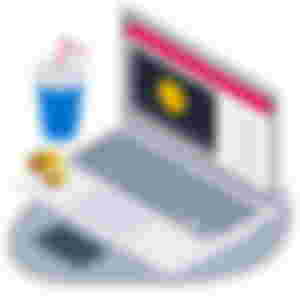 Each Honeygainer can have up to 10 active devices at any given time. The more devices and IP addresses you use, the more traffic you can share — which also translates to greater earnings! However, take note that you can only set up a maximum of 3 devices per network. Make use of that old smartphone that has been lying around idle in your house, or install it on your laptop to run in the background as you work from home.
🐝#2 Earn in JumpTask!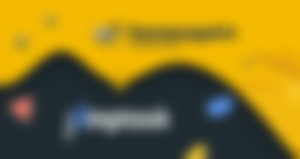 In January 2022, Honeygain partnered with a remote work platform, JumpTask, to offer the option of earning in the native token of the JumpTask network. JumpTask is a gig economy-based marketplace that allows companies to make the most out of the collective skills possessed by a globally dispersed workforce. The platform is powered by the JumpToken (JMPT) token, which has a rather good investment potential, given the sound ideology and utility of the project.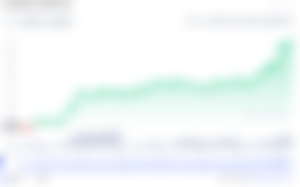 Honeygainers can take the opportunity to leverage the potential of this new token, and earn more with a time-limited 50% bonus, by opting to earn in JMPT instead of Honeygain credits, as shown below.

If you decide to switch to earn in JumpTask mode, you have to connect a cryptocurrency wallet to collect your earning in JumpTokens. Any wallets compatible with the Binance Smart Chain (BSC) network is supported — I personally use Trust wallet for this purpose, although Metamask is also a popular option. (Tutorial to follow; stay tuned!)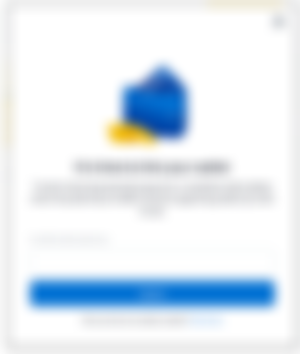 Other benefits of choosing to earn in JMPT include a flexible cash-out option, with a low transaction fee.
How to earn with Honeygain in JMPT tokens: Taken from the Honeygain YouTube channel.
🐝#3 Avail JumpTask bonuses!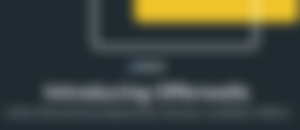 JumpTask has an active developing team and growing community. In addition to earning with Honeygain, JumpTask offers new earning opportunities every now and then, such as the Offerwall which is coming up soon! Offerwalls are set to debut on March 21, opening up a whole new type of microtasks for JumpTask users to complete for JumpToken (JMPT).

Add a tinge of financial incentive to your everyday hobbies, from gaming to watching videos or trying out a new service or application — the possibilities are boundless! Most importantly, do all these from the comfort of your home, with Honeygain running in the background to add that little zest to your JMPT earnings!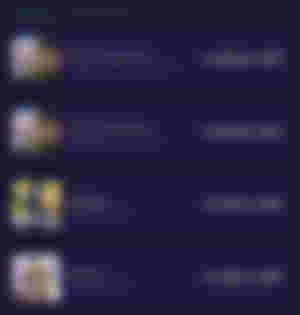 🐝#4 Enable Content Delivery!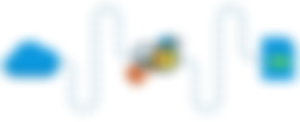 Essentially, content delivery systems work by introducing certain intermediaries, such as networking and storage servers, which facilitate user access to certain contents on the Internet, by delivering its cached copy or redirecting them so they can reach it via a faster or otherwise more suitable route. Content Delivery can also be used to stream content to a location from which it cannot be accessed directly.

In the context of Honeygain, Content Delivery is a feature on Windows and macOS devices, that enables transfer acceleration and bandwidth optimization for its clients, enabling faster and more secure content delivery worldwide with a higher data transfer rate, and a smoother browsing experience; for the Honeygainer, this translates into extra earnings, which will depend not on how much of your traffic is shared with Honeygain's network but on the time (minutes, hours, or days) you have this feature turned on and in "Active" status (not "in Queue"!). As such, by enabling Content Delivery, any desktop device that is connected to the Content Delivery's Servers will receive 6 credits/hour, in addition to the regular earnings. Importantly, this data that passes through the Honeygainer's device in the form of shared traffic for the purpose of Content Delivery is fully encrypted and therefore cannot be deciphered by any third parties. As Content Delivery includes multiple types of bandwidth-intensive content, such as images, videos, audio, streaming, heavy websites, IPTV, VOD, social media, or VoIP services, it is only available on desktop devices, which usually have a more stable internet connection.
How to activate content delivery? Simply click enable when the pop-up notification for content delivery is displayed on your desktop/ laptop device.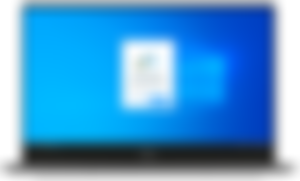 This feature is currently only available to users from a limited number of countries, namely Argentina, Australia, Austria, Belgium, Brazil, Canada, China, Colombia, Czech Republic, Denmark, Finland, France, Germany, Greece, Hungary, India, Ireland, Italy, Japan, Malaysia, Mexico, Netherlands, New Zealand, Norway, Poland, Philippines, Portugal, Romania, Russia, Singapore, South Africa, Spain, Sweden, Switzerland, Taiwan, Turkey, United Kingdom, and United States of America. [Updated 2021–06–08]
However to be honest, my Content Delivery status, although having been enabled, remains most of the time "In queue" status due to limited spot availability; the Honeygain team is promising to work hard so that this feature is available worldwide and with more available slots! As soon as vacant connections are available, you will again be automatically added to the Content Delivery's pool. Once in, a special notification on your dashboard will be made visible.

🐝#5 Try your luck daily!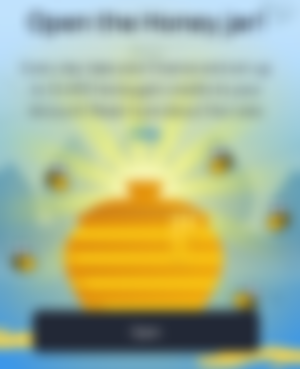 One of my favourite morning routines is to check my Honeygain dashboard; in addition to my daily earnings, therein lies a Lucky Pot lottery which can be rather generous sometimes! Honeygain's Lucky Pot lottery offers you a chance to win up to 10,000 extra credits ($10) every day by simply checking the Honeygain application on your desktop or mobile device. In my practical experience, my rewards have usually been in the range of 10–50 credits, with an exception of earning 200 credits on one occasion.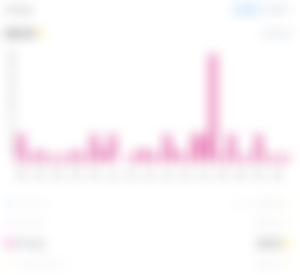 🐝#6 Share the love!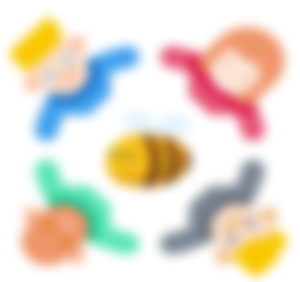 Invite your family and friends to try out this great platform! Unlike the majority of apps and services which offer a fixed one-time bonus for referring someone, Honeygain offers a referral reward which is forever recurring — you can get 10% of that earned from your referrals (this bonus is not deducted from your referrals' earnings, but a bonus credited by Honeygain as an appreciation for spreading the word.) The best thing is, your referrals also get a bonus of 5,000 Honeygain credits ($5) as soon as they sign up with your referral link! You can find your referral link at the bottom right of your dashboard.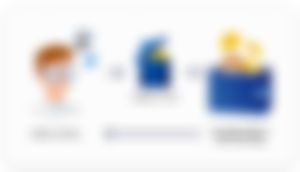 🐝#7 Follow Honeygain on social media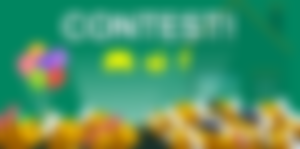 Follow Honeygain on their social media sites on Facebook, Instagram, and Twitter for updates and attractive contests where you can win thousands of Honeygain credits such as the ones shown below.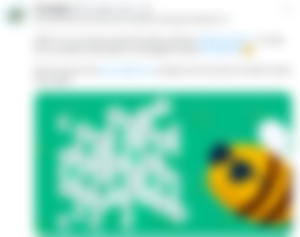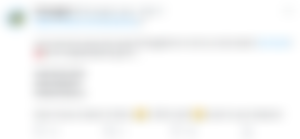 🐝#8 Ensure proper technical configuration
On mobile devices, a problem that may crop up is intermittent earnings — for example, Android devices, powered by Android Power Management, may put Honeygain which is working in the background, to sleep a few hours after the application was formally launched. This is designed to save battery — and indeed it does; but in the case of Honeygain, may cut earnings or render them inconsistent, as the application is put to sleep after some period of deemed inactivity in the foreground by the software OS. To be honest, leaving Honeygain diligently (and securely) gathering data in the background can leave a small toll on your battery performance — in my experience it was an additional 5–8% battery strain running on mobile data (this is decreased significantly once connected to a WiFi network); but fret not, the option to turn off Honeygain whilst on mobile data and not charging is available to save battery when the situation calls for it.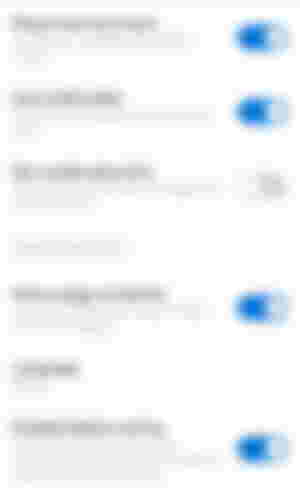 To ensure a smooth operation of Honeygain, disable battery optimization for the application. Detailed instructions can be found on the Honeygain helpdesk here.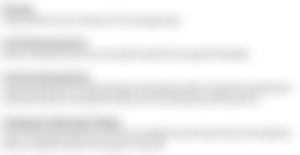 🐝#9 Ensure a stable internet connection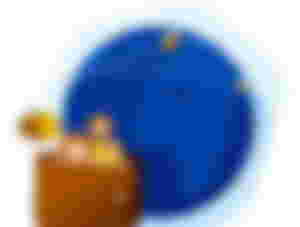 It goes without saying that Honeygain's performance is highly dependent on the quality of your internet connection. Honeygain's network is used by various businesses and data scientists to conduct market research and collect important yet publicly available information like texts or media files. Due to huge amounts of data that needs to be gathered, a slow internet connection slows down the entire process. You can still make some money with a slow Internet connection — but with lower earnings.
The quality of an internet connection can be determined by measuring its latency, or ping, which defines the time frame of sending the information from one point to another in milliseconds (ms); and the data throughput, or speed, in Mbps which shows the rate of data transmission within a specific period of time. Perhaps a general rule of 50 applies — a ping less than 50ms and a speed more than 50 Mbps should provide a good and consistent internet connection for Honeygain to work on.
Tips to improve network connectivity:
Decrease the number of devices connected to Honeygain, as having too many devices connected to the same network can be counterproductive. Maximize the number of devices running on Honeygain on different networks and hence different IP addresses.

Put your devices closer to your WiFi router! Avail mesh WiFis or network extenders should you experience poor signal strengths in the corners of your home, as these impair both your network latency and speed. If viable, LAN connections offer the most stable of internet connections for desktop devices.

Make sure you don't have any active software restrictions such as firewalls which can interfere with Honeygain.
🐝#10 Avoid cheating the system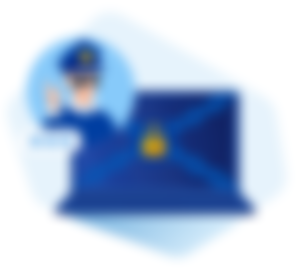 Honeygain employs an intelligent Anti-Cheat (HAC) system which identifies all attempts to manipulate or abuse the system by checking user accounts and their statistics on an automatic and regular basis. Each user caught breaking their Terms of Use or pursuing illegal actions is banned from Honeygain. Examples of activities breaching the Terms of Use include the following:
❌ Using Honeygain with VPN, emulators, virtual machines and virtual private servers which triggers the anti-fraud algorithm, identifying the user as fraudulent/ artificial hence potentially leading to account bans.
❌ Creating multiple accounts (especially if intended to run on the same network/ avail referral bonuses from oneself).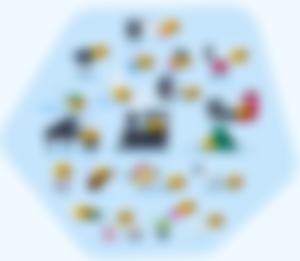 Indeed, Honeygain is a great and free passive income source which is effortless and simple to use. The above are some tips and tricks that I have discovered to maximize earnings during my experience of using Honeygain.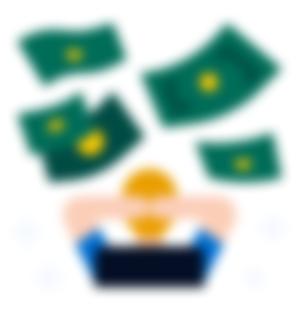 Generate a smart passive income today, so that you can focus on the other things that matter in life, like family. Monetize your internet traffic by effortlessly sharing your unused internet connection, and spreading the love whilst availing referrals at the same time. If you'd love to have multiple streams of income and you've never tried earning effortlessly with Honeygain before, there's no time to start like now! Click here to sign up for Honeygain, and avail a $5 signup bonus to kickstart your earnings today!
Zero width embed

Some materials used for this article were taken from the resourceful Honeygain blog and Honeygain website.
As always this is not financial advice! But simply investment platforms I have invested in and have found worthy of sharing with. Do your own research before investing and never deposit money you cannot afford to lose. Feel free to ask me any questions below.
If you liked this article, follow & subscribe!
Check out the following trustable platforms!
🎁 Honeygain A passive income app to earn money off your unused internet bandwidth. Get $5 for free, no investment required.
🎁 Cake Defi A one-stop investment platform that bakes passive cashflow at APYs of up to 200%! Get $30 in DFI with a $50 deposit.
🎁 Nexo The world's most advanced, regulated digital assets institution offering instant crypto loans, daily earning on assets, exchange, with services in 40+ fiat currencies in more than 200 jurisdictions. Get $25 with a $100 deposit.
🎁 Celsius A fintech platform offering interest-bearing savings accounts, borrowing, and payments with digital and fiat assets. Get $50 in BTC with $400 deposit.
🎁 Hodlnaut A robust Singapore-based crypto lending and borrowing platform founded in 2019 that generates passive cashflow from your idle cryptocurrency. Get $30 in USDC with $1000 deposit.
🎁 BlockFi A cryptocurrency exchange and wallet. Get $10 with $100 deposit.
🎁 Kucoin One of the largest cryptocurrency exchanges.
🎁 Huobi One of the largest cryptocurrency exchanges.
🎁 MEXC One of the largest cryptocurrency exchanges.
🎁 Crypto.com A cryptocurrency exchange app based in Singapore. Get $25 in CRO on staking for a Ruby card.
For Malaysian investors
🎁 Stashaway Get free investing for 6 months!
🎁 Wahed code 'KENLIE1' RM10 signup bonus
🎁 Capbay P2P code '8879c6' RM100 signup bonus
Connect with me Medium | Read.cash | Youtube | Telegram | Twitter | Linktree