Stop Fighting
18TH JUNE, 2022.

109TH ARTICLE IN ALL.
Recently, the associated press reported the shocking murder of a seventeen-year-old Parish Reed by his 20 year old sister during an argument over money. You can imagine the kind of discussion that would have existed between both siblings that resulted in the death of the younger. Does this story remind you of Cain and Abel? Yes.
Scholars who study human behaviour, psychologists, say siblings' rivalry is normal and should be expected. Brothers and sisters often fight as they compete for equal share of family resources and parental affection. Some kids are lucky enough to be best friends with their siblings. For many others, it is a circle of fights, reconciliations and more fights.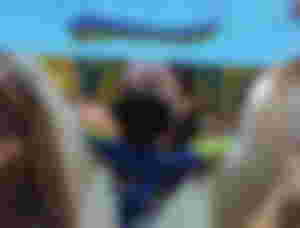 Do you engage in frequent fights with your siblings? Be careful. Such fighting can be fatal and you will regret all your life. "... Take heed that ye be not consumed one of another".
Fighting among siblings can be upsetting and frustrating. It makes the home a kind of hell on earth. STOP this fighting. Remember you are brethren. Love your brothers and sisters. Allow Christ, the Prince of Peace into your heart. And you will begin to have new done in your relationships with others. Take steps today to reconcile with your siblings.
I've been away for some time and some of my sponsors are gone. Thanks to @Talecharm for returning. I believe others will soon be back too. I need one more week to complete my work and I'll be right back for full time.