Today i got an upvote from The Random rewarder.
It is really hard to write yourself own.Sometimes we can not find what should we write or what would be the subject of writing.It is really tough to find the subject of writing a article.I think most of us are student here, who is not a professional writer.But all of us try here to write at our best to earn some money by writing articles.
Actually the problem is we write only to earn some money not to show our hidden talents of writing or the creativity of writing.I also sometimes can not find what to write and about what the article would be!
Today about 2:30 am at midnight i wrote down an article titled with #NoHSCduringcorona
and that article was actually the biggest one in my read.cash history.
The random rewarder bot which was launched about a few days ago.And I was really in fair about the bot because the bot has notified us a hard and big rules and regulations.So I thought I would never earn a single cent by writing any of articles because I am not a professional writer.
So without any hope in my heart i started writing a huge article.And in the morning when i woke up at 7:30 am i checked into my read.cash account and i saw that there was a notification about The Random Rewarder that

the bot has tipped me $ 0.13 and upvoted my article.
Then I was really happy.Because the random rewarder told in his post that he would tip only the articles which are old like 3 days.But i got my tip in just 5 hours after posting my article It was really a great feeling then.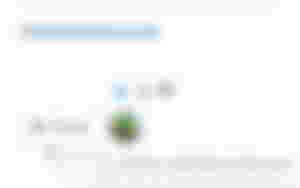 But suddenly i saw another thing happend in my read.cash balance.
I checked about an half hours later then i saw that the balance increased +0.40$ again without any notification of upvotes or tips.Then the main balance turned into 0.63$ .

Actually the reward was about 0.53$ in which 0.13$ was sent to me publically as an upvote and about 0.40$ was sent to me anonymously without any notification.It was really a great feelings for me.It really removed my tension about the random rewarder.I was really in tension that i would never going to get a single cent by writing.But from today my fear turned into encourage.Now i have no fear at all.
Now i can write articles without any fear by maintaining rules.
And you guys who are reading my article please remember that you must write an article which would take time about more than 3 minutes longer.Then there is a chance to get reward of big amount.But there is little chance to get reward if you guys write a little article.
So please keep in mind about all the rules when you start writing an article.
I think you have wasted a lots of times by reading this article.And if you have really read it till the last line .Please maintain all the rules and try to write good articles and helpful article to others.And please dont make spam comments in my Articles.Happy earning.❤❤❤