Tuesday Trues - 10-18-2022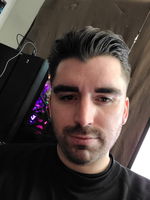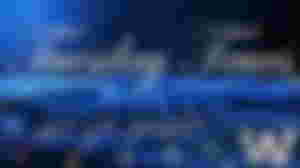 Tuesday Trues - 10-18-2022

Some of this content is serious.  Some isn't…  Expect satire!

"Jokes? There are no jokes. The truth is the funniest joke of all." ― Muhammad Ali

BitcoinCash = Bitcoin 2.0
I still haven't filed my crypto taxes for the extension deadline, which is today, yes, if you can do the math, I started writing this article last Sunday because of timezones and republication rules.  The IRS owes me money, and by the time you read this, they will have officially been made aware of that.

Ever look at a crypto influencer and think, "That person is almost attractive."  I often have, but never sober.  Lies and maximalism are contagious if you have low inhibitions.  I feel bad, it is as if these people became rich with a large following and haven't really lived like Kurt Cobain, so they are chronically bored and chronically boring - hanging out with them would be similar to partying with the Amish - no experience at all.  No hatred for the Amish, it's just not their cup of tea.

CryptoStache seems like a nice guy, but that thing belongs in a wax museum with no pulse, it reminds me of an 80's police officer porn mustache with a case of date rape face.  Plus, he drinks Guinness, which isn't funny even if you are drunk.  Perhaps the influence isn't working on me as intended.

Nothing like taking crypto wisdom from a dude who could beat Hitler in the worst mustache-ever contest.  Girl Gone Crypto spends a lot of time on Tik Tok switching outfits and having schizophrenic conversations with herself, tweeting things like "If you are still here, you are a warrior" or something like that.

She was still too good for Cryptowriter.  The only person I wasn't allowed to recruit was PVM, which clearly explains why Cryptowriter is dead and she's raking people in.
There wasn't much for female talent in CW; I recall mocking the C-Levels because our lineup was almost entirely white males, trying to encourage the onboarding of other diversities and more women.  Total sausage fest, glad it was short-lived.

There is this one girl in crypto though... I won't reveal that name today. Use your imagination.

If you find your morning routine is lacking, incorporate Greek literature (reading the Stoics like Epictetus recently), stand-up comedy (Liz Miele is great in a truthful way), and a lot of enthusiasm for search engine abuse.  This well complements keeping track of the market.  It helps to be crazy; it's easier to relate to other people and their decisions.

Dyslexia (known as Word Blindness in the 1960s) may just be a kind word for the illiterate in misdiagnosed cases; if the medical stats are true that will offend 20% of my following, I find it hard to believe 1 in 5 people are incapable of reading and writing.  I would hope by now my following has grown some thick skin; Tuesday Trues are only half serious.

I assume it's fairly often misdiagnosed; neurologists are limited and there are a lot of stupid people out there.  Don't argue with the second part, please.  I believe there are real cases out there, but imagine how many misdiagnosed people ride that train.

I think I'd be terrified of my keyboard and virtually any crypto transaction if I couldn't easily read or understand letters and numbers, and I have a wicked case of ADHD which may be a kind acronym for batshit crazy, can't sit still, and can catch things faster than you before they hit the floor while multitasking yet ignoring the elephant in the room.  ADHD is also heavily overdiagnosed, mostly to overmedicate kids in the USA.

Gambling addicts have some serious problems, but crypto addicts have a whole new breed of problems - most of us love it.  It's a case of pick your poison, I'll take mine in BitcoinCash (BCH), Binance Smart Chain (BNB-BEP20) Ripple (XRP), and Stellar Lumens (XLM), thanks.

My least favorite thing about crypto in 2022 is taxes, shortly followed by scammers.

After looking into the rise of gun-related deaths in the USA, I looked at the total covid kill rate which is currently around 1.6 million deaths in the USA.  On any given day, roughly 80,000 to 100,000 people try to kill themselves, with a 4-5% success rate, meaning annually, suicide already rivals if not beats the annual USA COVID death rate.

I don't find that funny and I recently lost a friend to suicide, but it does say a lot about how the physically ill vs. the mentally ill are compared and overlooked.  In the crypto world, mental health is evaluated largely by Twitter, Instagram, Facebook & et cetera followers.

That's when you know we are due for a change in Cryptosocial media - someone call Allen Taylor quick; that man needs a sit down with some companies worth billions before we're all jumping out of windows, there is no meme there.

Bless Noise and Read Cash/App.  I hope the Noise app migration goes well.  Publish is home even if I must pick the Ethereum (ETH) bone from time to time.  This just in: gas fees are still ridiculous.  I know, shocking, truly shocking.

I like how a KuCoin "anniversary" causes withdrawal issues for the Publish platform.  And by like, I mean I can't stop laughing at how that is a viable excuse for a week.  Are they celebrating seven times how slow they can be or are they just that hungover from the one celebration?  Amish rockstars, I tell you.  These people are waking up under their first glass table while our payments are being delayed a week two weeks in a row.

The world has problems & blockchain presents solutions.  We need more talented developers, far fewer and less corrupt influencers, and both talented & passionate writers.  Comedy is good for you, don't kill it just because it is satirical.  The truth hurts, but only if you're a lost and sensitive person.  The truth will piss you off, but then it will set you free.

Don't worry, the pain goes both ways.  I live with my parents, it's a tricky situation but what it really boils down to is my complete inability to deal with reality in a way that lets me move to California or Canada and stay there permanently.  Cali is nice to visit when it's not on fire, though.
Being a top honors student makes me feel horrible.  That is because I know I waste my time stacking debt that compounds against me to save a planet full of people that are mostly in denial about the fact they are killing it and will prevent people from the field I have chosen to make good money saving it.  Additionally, the classes mostly suck and I don't learn anything useful.  ****, I knew that going in; now it's confirmed.

I'm injured, so it's hard to find work right now.  I really did not see that coming, despite being a keyboard warrior I have spent time cage fighting, I trained MMA for years, and I worked out all of my life minus a stint in writing with Delta-COVID.  Do you have any idea how hard it is to do a full-body workout without the use of your right arm?  If you figure it out, please contact me.

You have to learn to laugh at your own tragedies if you are going to rag on other people.  Like, every single one of my relationships.  Terrible jokes and they were all on me.  At least I picked the better Bitcoin and sold my NFTs during the boom, my alts during the high, and then every prediction after I went broke has come true; the timing was almost perfect, you know?

For a long time, I never slept, I was working on multiple timezones and had more to do in each day than I currently do each week.  Life is simple now, I actually get to read books I care about sometimes, and if someone says the words fishing or hunting I already know what my plans are.

I recently took to being sober, it's great for the health.  Terrible for boredom.  Due to my integral inability to sit around and think in scam mode like most who will lie for money, I am confronted with a vast amount of unpleasant thoughts and memories and loads of inspiration learned from them.  I find watching drunk people helps, it's a standing reminder of how when you felt really good, you looked like a cameo actor in a bad episode of Shameless.

Soon, my mission to go broke in style will be complete.  The good news is, that's when I start holding crypto for dear life again.  Stacking at the bottom will be the name of the game and I look forward to avid coin collecting again; I find those days to be the best memories I have in the crypto space, I'd argue holding low-priced coins with verifiable project promises is like a 24/7 lottery entry at the bottom of a market.

A question worth asking is, "How is a stablecoin stable if the fiat currency it is pegged to is unstable and failing?"

The answer should be rhetorical.

I will no longer be accepting contract work, it's boring as hell and C-Levels are scared of talking about the truth, especially to the public; I've never seen rich people so edgy as when I ask them blatantly straightforward yes or no questions about the truth, they will do anything to change the subject, and it's blood in the water for me every time.

Even at a salary level with a good company, it doesn't pay sickly; you can legitimately make more money at entry-level jobs in fast food in a hick town in Wisconsin just by walking in the door and asking a manager if they need any workers.  I'll write promos for projects I support on occasion, but that is it.

Independent research & writing for the win.  I'll write solely for the intrinsic values in writing; it's a hobby for me, not a job.
Oh, and fuck Putin.

How a person can be early and feel late at the same time: I wanted to publish this on a Sunday, and write it late on the following Monday.
Don't take everything I say seriously; that would be a misread.  Read between the lines & try to find the laughable in the satire.  I'll have some technical content for you later in the week.

As always, comments & suggestions are highly encouraged.
Stay smart & Stay safe.
-Thomas Wolf
Pronouns: He/Him/His
DISCLAIMER
I am not a certified financial, tax, or legal advisor, analyst, or planner.  The above information should not be considered advice but as an opinion intended to share information and ideas for entertainment and independent research purposes.  I am not responsible for any losses or damages incurred due to misinterpreting my personal opinions for professional advice.
---
Follow Me:
Publish - Noise.cash - Noise.app
---
Honeygain - Passive earner, P2E, offerwalls - pays in JMPT via BSC or BTC
Cointiply - My Longest used Crypto earning site
FireFaucet - An earning site that pays better for some than Cointiply
Pipeflare - Faucet that pays in ZCash and MATIC, Games pay in DAI
Sandbox - Metaverse P2E, now listed by Binance and Coinbase
Womplay - Mobile dApp Gaming Platform that Rewards in EOS & NFTs
Upland – Metaverse Monopoly, UPX to FIAT inbound
GlobalHive - ZCash (ZEC) Faucet
FreeBitcoinCash - Faucet and Offerwall app, 20,000 Satoshi Min. W/D
LitecoinGiveaway - Faucet and Offerwall App, 100,000 Litoshi Min. W/D
ADBTC - Easy PTC for Satoshi's, Works in Mozilla Firefox!
FaucetCrypto - A popular site that pays out small amounts instantly
Rollercoin - Mining simulator P2E game, pays in BTC; 1,000 Sat Ref Bonus
---