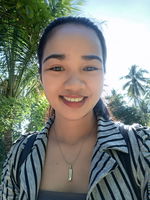 Today is June 12 a day of celebration of Philippine Independence Day. But is it really the day we gain true independence? When is the true independence of all Filipino begin? Is there true Independence?
History
We all know that the Philippines was under the Spanish rule for over 333 years. It was begin in the year 1521 and attempted to break free on 1896 through a revolution. Two years later Emilio Aguinaldo declared Philippine independence day on June 12,1898 but the country lacks the 2 elements of statehood; territory and sovereignty. That time the Philippine failed to have it's true independence. Since the Philippines can't stand on its own and the other countries didn't recognize it's legitimacy of their territory, the American colonized it over 50 years. On July 4, 1946 the Philippines gained independence from the West. That was the time where the Philippines officially became a state where it has people, territory, government and sovereignty. So why do we celebrate independence day on June 12 instead of July 4?
Facts
The reason why the Philippines is celebrating June 12 instead of July 4 is that the former Philippine President Diosdado Macapagal move the celebration of Philippine Indepence Day. He stated in his speech, according to him it is correct to celebrate June 12 as the country's true independence day because it was the birth of the independent Filipino nation. Many individuals agreed to it and shows unity towards the proclamation thus making the Indepence Day celebration on June 12 rather than July 4. How about you? Do you agree with it? If you're not fully convince let's continue.
The former President Diosdado Macapagal also stress out that it doesn't matter whether actual independence was in effect during or after the proclamation. Specifying the situation of America, Macapagal argued that when the United States declared its independence from England on July 4, 1776, it was only after 7 years on September 3, 1783 when their former mother country formally recognized the America's independence. It is also seconded with a fact that it is the culmination of many acts of patriotism and nationalism in our country since it was our Filipino patriots and leaders, Rizal, Aguinaldo and Bonifacio, who led the nations of Asia in breaking the chains of colonialism in order that they may breathe the fresh air of individual liberty and national dignity. It was the day when Filipinos showed the world how much Filipinos value freedom and democracy, proving that we can stand on our own. Hence, the birth of the independence day was June 12, 1898.
Closing thought
Independence according to Cambridge dictionary is the state or being able to do things for yourself and make your own decisions without help or influence with other people. In this thought, I could ponder that there is no true independence. If "being able to do things for myself and make my own decision" are the only components of true independence then yes, I am indenpent but since it is accompanied by the word "without the help or influence with other people" I believe I don't have true independence. For me it is because my decision in life matter to the people around me. I always consider the important people in my life whenever I made a decision for myself. I consider the law of God and of man. Everything was by influence of the people who took care of me.
In general aspects, we celebrate independence from the influence of other countries but can we live out decisions that is not dependent on other people or country? I believe no. We are interconnected with each other. We must consider our welfare to their welfare as well to coicide with each other and couldn't create chaos. By that reason alone we are influence by the impact of the actions that we will be making. Are we not helping each other? Not just in personal aspects but also in general like global? I believe no. We need the help of each other so as the country thus creating different organization that help different program across the globe.
If the meaning of independence is making decisions without the help or influence of others. Then I believe we are not independent at all. Personal or in general.
Let me asked you a question, when is true independence for you? Is there really independence?
Image
https://www.google.com/search?q=Philippine+independence+day+meaning&tbm=isch&ved=2ahUKEwi3-tajxZDxAhUQAqYKHQ4DDfsQ2-cCegQIABAC&oq
Information source
https://www.google.com/amp/s/dictionary.cambridge.org/us/amp/english/independence
https://www.google.com/amp/s/www.zenrooms.com/blog/post/independence-day-philippines/amp/
---
Thank you for reading. I appreciate you so much.
I am open for more sponsors just hit my sponsorship box below.
Big thanks to my ever supportive sponsors @Panky @Eunoia @Jane @Macronald and @Bloghound you can also visit them they are good writers too, I can attest to that.
Also to all my friends, old and new found, a big thanks for the upvotes and warm messages in my previous article. @CryptoMax @Chor06 @Caroline17 @kingofreview @JonicaBradley
I am blessed to have you. Thank you and I appreciate you all. I love you 🥰😘
Sponsors of ThisisGrace21