I dreamed about snake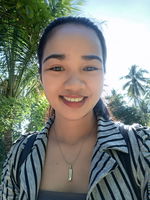 June 6, 2022
As always, a huge thanks to all of you, my readers and my sponsors. May God bless you all. Stay safe everyone.
I dreamed of a huge snake in the previous night. It's around dawn when it happened and I wake up because I was so scared and my heart beats so fast. I was sweating and couldn't go to sleep again. And I keep on thinking what it really means. Or what is the message behind that dream.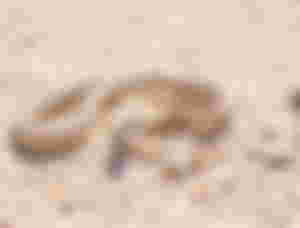 In my dream it happened inside the church. I was standing in the ambo, reading the scriptures when suddenly a huge snake came out. It's like an anaconda type of snake. At first I was not aware of it because it was behind me. Not until the people were backing up slowly and exiting the church as fast they could. I don't have the idea not until someone shouts that there's a snake behind me. I could move. I was shaking and panicking. I could think properly what to do. My instinct told me not to move and hold my breath. I read about an article that snakes cannot barely see, they have blurred vision but they have high tendency to attack if they smell fear. I calm myself and close my eyes. Since people infront of me were panicking the snakes attention was more focus to them than me. So, I was able to escape. I run, outside the church, and a small child was eaten whole by the snake. Anyone couldn't move and did not save the child. I was shocked as well. When the snake is about to finished the people attacked and they tried to get the child. They were able to get her but she was already dead. The snake move fast and hid himself. We did not kill the snake. Everyone is weeping of the child's death.
Then, I wake up. Tears were flowing in my cheeks and I sweat a lot. I want to sleep again but I couldn't. I was scared and bothered. I search the meaning of dreaming a snake online and here's what it says.
"In general, if you have a dream about a snake, it might be telling you something about an issue that has been troubling or frustrating you. In some cases, it might be a sign of self-sabotage and how it's holding you back in other areas of your life. Likewise, a snake in your dream might then be a symbol of something you are avoiding. But the snake can also represent something good: regeneration.
It may also suggest that the situation is not what it seems and that there's more to discover beneath the surface. If we think about snakes as being wise, then they can show us how to deal with things in life like fear or anger. Likewise, if the type of snake that you're dreaming about is known for poisoning its prey, this dream could stand for poison — be it a toxic person or situation, or even jealousy."
At first I am hesitant to believe about what the article says because more often we believe that snakes represents betrayal but as I read closely and understand things little by little especially on the current things that is happening in my life it suited me and the situation I am in. Yes, I am really bothered by an issue, it worries me so much and I am so frustrated about it. Yes, I am sabotaging myself. Holding unto the things that does not allow me to grow, to explore, because I am afraid. It's my first time learning that snake could represent something good like regeneration. I need to change something in my life. Dreaming snake means there's more than beneath the surface and indeed there is. It represents, being wise as well. But it could also be poisonous means toxic situation, attitude or even jealousy.
What I learned about it either believing it or not is that it is dependent on how I will view things and comprehend things. That it could mean positive or negative depending on my actions. A message that says I should be careful to myself and to the people I will be dealing with. Looking unto the things going right now. I am learning to become wise on handling myself and the decision I will be making ,like the snake. I welcome changes and am sensitive to others whether I am the poisonous or I am dealing with poisonous people.
How about you? Do you dream of snakes too? What do you believe as the meaning of it?
That would be all friends. Thank you so much for reading. God bless and stay safe.
Lead image from Unsplash