Unmeltable Ice Cream?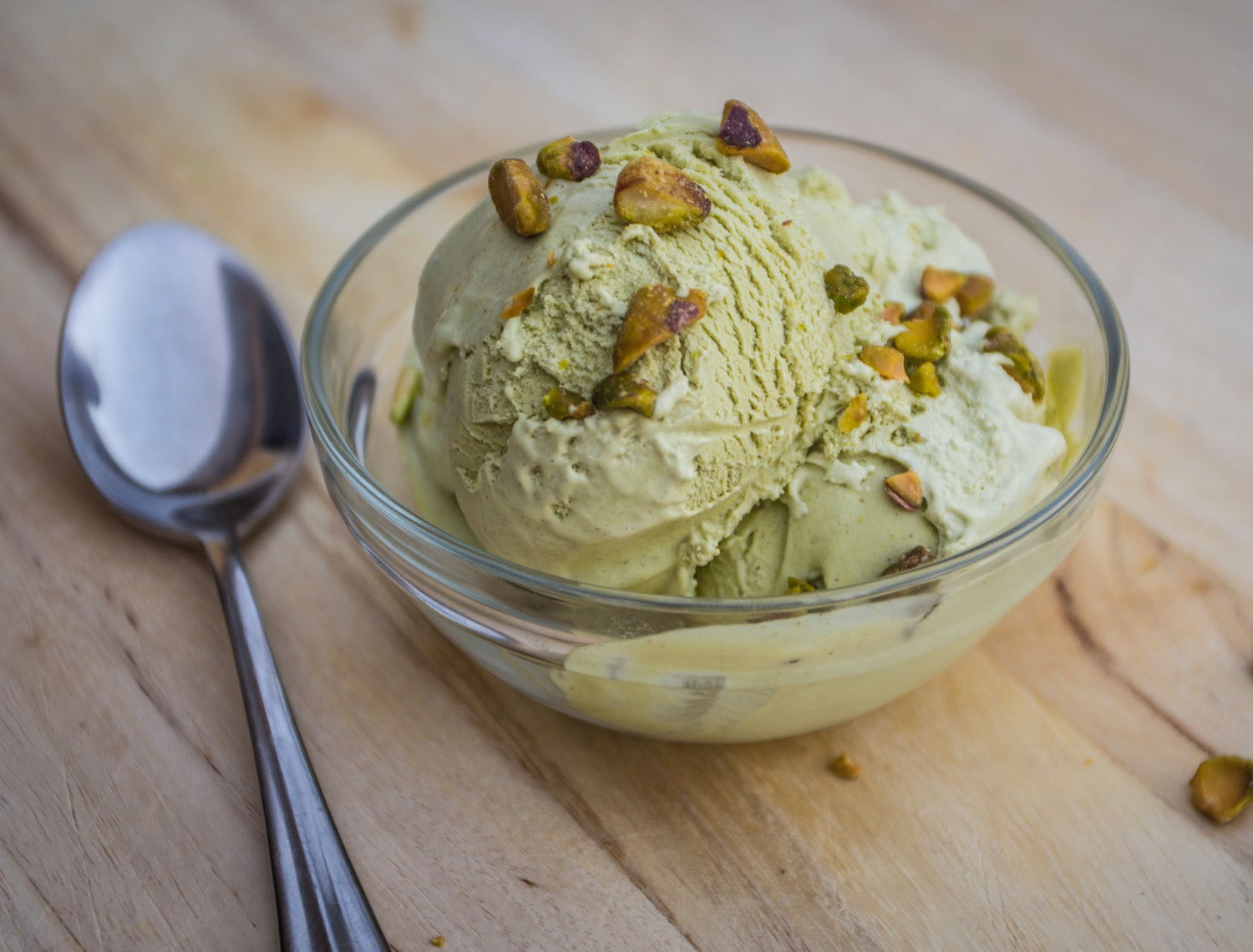 Fun fact: Ice Cream in commercials is usually colored potatoes so they don't melt under the harsh and hot lights used to film. But we'll talk about real, sweet (potentially unmeltable) ice cream here.
Back in 2017, Japanese scientists found that polyphenol, an antioxidant found in berries, could make ice cream last longer in the heat. Without over complicating it, basically, the polyphenol got the cream and fats of the ice cream to form a film over the rest of the dessert to hold it together for longer. The YouTube channel HellthyJunkFood made a DIY version of it, using pure polyphenol supplement capsules and some standard ice cream ingredients like milk, cream, sugar, and vanilla extract. When compared to normal Ben and Jerry's ice cream at 73 degrees Fahrenheit, the modified one maintained its form for about twice as long, lasting until just shy of an hour. Ben and Jerry's was a pudding around the 20-minute mark. Impressive for ice cream but could we do better?
Ironically, the modern types of ice cream are the worst at staying solid and the current closest thing we have to unmeltable ice cream comes from 400-500-year-old Turkish recipes. Ice cream then was made to last in the hot summers and cool people down. Famously stretchy, they come in hard blocks that must be cut with a knife. Their secret ingredients are Salep, a powder derived from the seeds or roots of orchid flowers, and Mastic, made from dried tree sap. When hand-churned, the ingredients form a stretchy, smooth ice cream which traditional street vendors love teasing customers with. (Perhaps you've seen videos online where the vendor holds the ice cream on a stick and twists it just out of reach when the customer grabs for it). Of course, even then, the tasty dessert is only heat resistant, not melt-proof.
So what would it take to make ice cream non-meltable? Unfortunately, nothing is "unmeltable" since everything has a melting point. Here are some of my solutions to solid ice creams at room temperature!
If we played with pressure (like putting our ice cream under about 1000 pascals, we'd have permanently solidified at room temperature but of course that wouldn't work either. I suppose, another way to make naturally occurring non-melting ice cream is to make it using solid fats which are solids at room temperature, and try to add sugar/favoring to it to make it taste like ice cream but I've never tried that before. Or of course, you can eat the ice cream so fast, it's gone before it's had time to melt! :)
Drop a comment down below for how you'd attempt to make unmeltable ice cream!