Earnathon learn and earn 2.0 is here. So what is new?
When Earnathon learn and earn came out some time ago. I was a big fan, it appeared to be an excellent place to learn about crypto and earn from it. However much later. The ENA tokens that I have accrued in my wallet are still there. Unfortunately, still, those tokens are worth nothing. But it only took a few minutes so nothing was lost. The evolution of money campaign I found quite interesting - can check out my answers here. You can still do the course but the 'reward' has now ended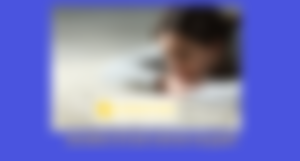 There have been many frustrations with Earnathon learn and earn, the amount of times the dashboard crashes when completing their tests is incredible. Never do I really know whether I have successfully completed it or not. Of all their learn and earn campaigns as well they are all very fleeting. Some I never got my reward, others came and gone too quickly. But ultimately have I earned anything tangible yet?. Well, the answer is no. Does that bother me? not at all. Pynk was a very similar thing. But a project I believed in like this one and I got over £100.
So in their medium article, they say there will be "at least two new courses within the week which will remain open for people to learn and earn from." So stay tuned for that.
So before it was first come first serve, which added to my frustration as I was often not quick enough. Now it is a random reward system. I am equally not a fan of this either coin market cap does very similar things and it just ultimately means that you can spend your time doing a course but with no reward. So far very limited information
Guess we will see in the coming days whether it will be worth it. I shall be popping notifications on their Twitter account to keep my finger on the pulse
The majority of the course are not currently available however polygon seems to be the next one, you can 'preview the course' which doesn't really say a lot. All it says is coming soon. But presume this week.
I fear as excited as I was about Earnathon it is going nowhere. My ENA tokens are currently worthless and my Wakanda INU is worth 11 cents.
Maybe things will get better but I am not feeling confident at moment, and what have I got to lose I have spent a very minimal amount of time on this site and learned a great deal. So I shall still be checking Earnathon out.
If you want to as well sign up here
There are certainly better learn and earn opportunities out there that are well worth a look