I don't think I was as active in my money earning exploits this month, been a busy month with work and stuff, but we have still been able to boast a nice tidy sum of cash with our time. I have been working overtime as opposed to bonus money, and then trying to improve my site as well. But it was still an okish money earning, ran out of sign up offers or didn't do any more. Might go hunting in may
Of course, we also had the massive airdrop from Ampleforth which has helped my bank balance and helped me pay straight into my LISA for a further 25%. The dream of becoming a homeowner is very much on, to read more about that you can read my article here.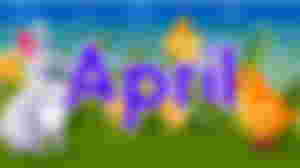 The crypto world is amazing and I think there are going to be many opportunities to earn more.
Again more focus on the important ones there is less from toluna, swagbucks curious cat because the slog is not worth it at the moment I still check them out each time.
But I would rather spend my time looking for better opportunities, and easy money like Luno, or the best survey sites.
But once again here is the definitive breakdown of all the sites I have had redemptions from this month.
Populus -£50 this month from first account
Read Review here
(Earnt £29 on surveys from one account this month helped by a couple of nice big £5 surveys - so starting the next month with £23
Account 2: £28 and currently sitting on £45 just 5 away from redemption
(2021 so far from 2 accounts: £200)
Sign up here:
Panelbase £17.85 - Full Review here
Account 1: No redemption this month got to over £7.00 though so we will take that
Account 2: £17.85 - good old haul this month very happy with that
2021 Earnings: £72.03
Sign up here and start off with £3.00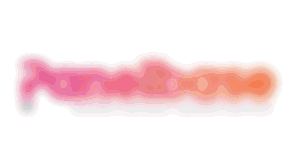 Lifepoints £50 this month from two accounts- Full Review here -
Account 1: £25
Account 2: £ 25
Another classic month of lifepoints good consistent surveys few screenouts and good time for them as well love ya lifepoints
2021 Earnings: £175
Sign up her
Swagbucks Full Review here
£5- becoming too much of a slog but occasionally really good surveys
The screenouts are too annoying for this, I'll check each day for a nice survey from now on but otherwise, that is it I think
2021 Earnings so far: £30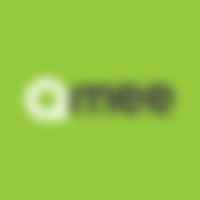 Qmee £9.81 Full Review here
Ok ish month this month, done a few of the good ones but another one I am finidng more and more I'm going to steer away from
2021 Earnings: £37.64
Sign up here and get a £0.5 reward after first cash out
Curious cat £2.84 Full Review here
Another one with a poor month just really not worth the time at the moment
Still every little helps £2.84
2021 Total: £19.44

Click worker - Read review here
First redemption of the year, this was from one of their user testing opportunities
£4.35 - a small payout this month but from quick tasks doing some voice work for few minutes awesome studies
Sign up here
2021 total: £47.32
Inboxpounds £20.00
One of the biggest slogs out there, go on everyday and do their searches is what grows my balance for about a minute a day for 5 -6 p, but this month had some really good well-paying surveys which tipped me over maybe I will be trying this bit more
I veered away because the screenouts were ridiculous
Sign up here
Citizen me - £1.34- Nice quick instant surveys on the phone with payment directly into PayPal always good just few and far between and you got to be quick
Sign up here
Intellizoom Full Review here
£37.35 Paid in the month of April- a good solid total - I did have my first failed test but happy with the tests
2021 Earnings so far: £152.62 redeemed - Solid month again Just need more of these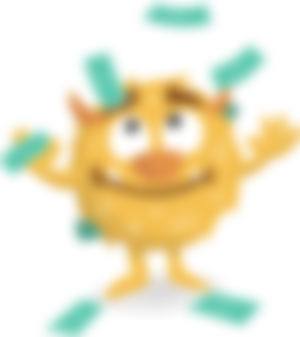 Userlytics £6.94 - Just the second month for this one had 2 studies last month, 2 this month one I have yet to be paid so it will have to go into may's lots of opportunites but just not been quick enough
£6.94
Sign up here
VOUCHERS
I-Say -
£10 worth of Amazon vouchers - decent amount but again not huge dont few surveys and it all helps
Sign up here

Jupiter £5 amazon voucher again, had a couple of surveys that got me to the threshold just had to watch a new program, I popped it in the background

Cashback
Oh my dosh £25.50 (profit) - got paid for one of our bingo offers and a couple of other offers so good healthy profit
Check out the latest guide to earning some free cashback
Sign up here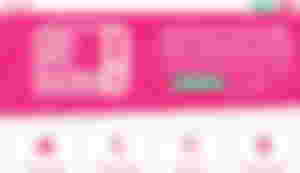 Topcashback
£3.00 off a little free offer - every little helps
Sign up here
Luno- Another 2 free codes this month earnt me £20 worth of bitcoin for at the time this was ---
This was from their initial sign up offer and their 2 free codes for £10 each
Read more here about how made this easy money
Noise.cash - 0.01736924 of bitcoin cash equivalent to (at time of writing this £12.51) - not bad not bad at all
Read.cash 0.05064858 of Bitcoincash - or on todays money (its a very good day) -
Leo finance
Another blogging platform - but an excellent one if you talk about finance, part of the hive system. If people like your posts you can make a tidy sum of leo tokens. In this month I have earnt over 100 leo tokens
Publish ox: Got a couple of dollars from reading articles and from tips for writing a few ofcourse I'm putting my big haul of 117 forth tokens down to publish ox as well to read more check it out here
https://read.cash/@Themoneyearner/ps4000-this-week-for-doing-nothing-i-love-the-crypto-world-6708e439
Bat - browser - Starting off with Bat browser for first time only one week in and think I am on 10 cents worth of bat - but enjoying the browser
Overall wasn't the best month but we still have done ok I would say, and lots of opportunities out there. I am looking more and more at the crypto opportunities that are out there I can see turning into big deals. Plus my biggest profit this month has again come from my crypto investments. Below are my favourite sign up offers. We both get a nice little bonus if you sign up with my links and these are the ones I have found easiest. It is definitely more profitable if you are going to hold your investment with these, these are like a nice little top up on them, but these are my easiest and best sign up offers.
Mode banking got £20 referral bonus as well this month
The offer is currently at £20 for the bank holiday so get on it - check it out here
Ziglu £5.00 - Sign up deposit £1 and make one trade - free £5 get very quickly
Cake £7.19 (of dfi need to hold in account for 6 months however but the beauty with this one is you can sign up transfer £50 of crypto I used dash as the fees were cheapest get $30 of free DFI and then you can withdraw the original deposit if you so wish https://pool.cakedefi.com?ref=919426 : Code 919426
- Oval £5.00 sign up deal Referral code: JE6RB9RBU/
Make 6 saves can be as little as £1 a week and get £5 free
For more money earning methods, subscribe on here;
Follow me on Twitter
Noise.cash https://noise.cash/u/Themoneyearner
Or check out the website www.themoneyearner.co.uk
Medium - https://themoneyearner2020.medium.com/
Email with any questions and I will be happy to answer them or help in any way on these offers or any of the money earners findings
themoneyearner2020@gmail.com
Have a great day!!