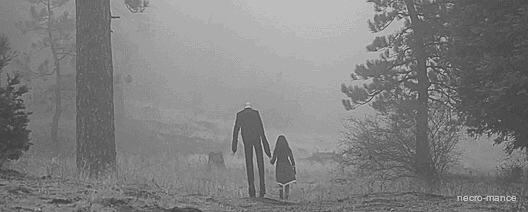 Paranormal and scariest urban legends are some times very old but the Legend of Slenderman is something that is very new but still so scary to see or listen about. Slender man is a supernatural mythical creature/character who was brought into social media in 2009. This creature was drawn as a part of a internet meme as part of Photoshop drawing competition and creepy-pasta but later became something right out of kid's nightmares. The slenderman was write as a creature that stalks, abducts and traumatizes little children and never send them back from the land that he belong.
The appearance of Slenderman is so creepy itself. He is a tall, very tall creature with long arms that reach the knees of his body and with long legs too. The terrifying feature of him is that he has no face. What I meant to say is he has a face that is so pale and he has no nose eyes or ears.. just plain white face. He is dressed in a suit with a tie and slightly bends his neck to watch you over... if you are not lucky that day, you might even observe that he has long tentacles that appear from his back just like how an Octopus has tentacles.. reference pics shown below.. And, ever since this creature came into existence, it effected creepy-pasta stories a lot and quickly became so famous as a pop icon and this character was incorporated into movies and games....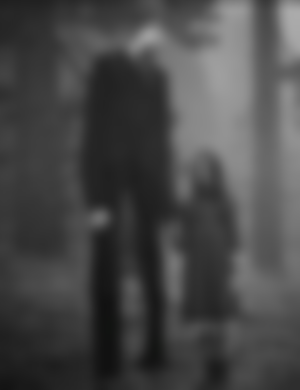 It is believed that his face appears differently to anyone who sees it at different times and that is terrifying. He is said to silently watch children playing, stalk them and induce fear in them. He preys on other's fear and emotions. He generally appears near woods, forests and abandoned regions. When you come close to slenderman's proximity, you will be immediately effected by something called "Slender sickness" which will result in continuous occurrence of Paranoia, delusions, nightmares and even in some cases, severe nosebleeds without reason,.. the worst thing about it these will occur even when you are in your safe place ie your home... you will constantly feel watched, anxious and start to imagine worse things happening by you and some people even reported seeing Slenderman stalking them near their houses behind the fences... downright creepy.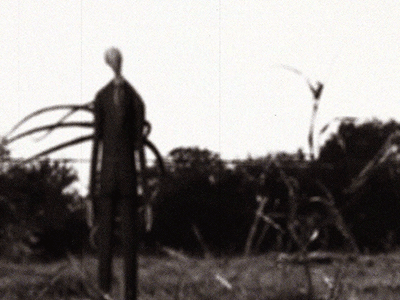 Real life Slenderman stabbing Story:
Some people took this Slenderman imaginary creature so serious that it resulted in serious crime where a couple of girls stabbed their best friend 19 times... The story goes..
in 2014, a couple of 12 year girls from Wisconsin, took their classmate, an other 12 year old girl near the woods and stabbed her 19 times. later in the investigation when asked, they said that they did that just to become proxies or followers to the Slenderman. They even mentioned that if they did not do that, they were seriously afraid that Slenderman would come to their houses, haunt them and abduct them forever or even worse, murder them and their whole family.
Fortunately, the girl who got stabbed crawled up to the highway and laid there unconscious when a cyclist saw her and immediately called paramedics for help and the girl survived the attack. These two culprits were caught and punished upto 65 years jail time. One of them later told in an interview that Slenderman is still out there stalking her and watching her in jail and he can read her mind and could also teleport. She says that she serves jail time in constant fear. Do you believe her???
The Wisconsin attack spread through USA like a wild fire and Slenderman became much more popular through this story. But not only that, parents started to realize that the internet is full of creepy dark and wicked things that can seriously influence the innocent minds of kids making them believe in these "non-existent" creatures and make them their idols. This attack brought into light of many more attacks that happened because of this Slenderman fantasy among the kids where a woman came to light and said her daughter attacked her with a knife and said Slenderman asked her to do it... another girl who was 14 at that time set her whole house on fire while his family is still sleeping in it. A couple of 12-14 year old kids also attempted suicides because of this influence...
The biggest irony of all this is Slenderman do not even exist in real life... a person photo shopped this character in a pic just to participate in a competition and this led to serious beliefs and crimes and the internet really brought the Slenderman to life...... I wouldn't be even surprised if Slenderman really exist right now, because that is how law of attraction works....
What do you think of this creature folks? let me know in the comments.....
Thank you for my beloved sponsors. Everyday I look at my list to remind myself that so many people believe in me and that makes me give my 100%. I'm so grateful to you all beautiful Read community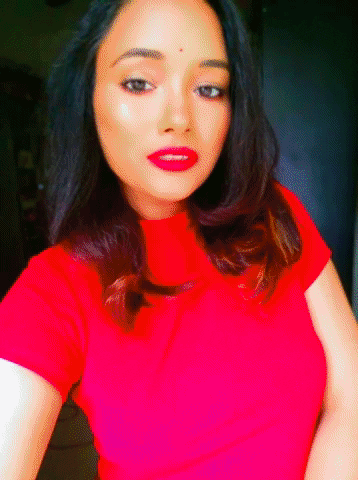 Yours Bloggingly