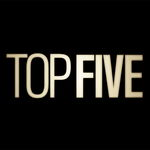 Despite the fact that the Light Elves have been assimilating into human culture for many years and their appearance and habits are becoming more human-like, many Moniyans remain hostile and wary of them. Eudora grew up in a village where there was a lot of racial animosity.
Because of its proximity to the Monastery of Light, the majority of the residents of this settlement adhered to the monastery's outmoded doctrines and were hostile to Light Elves. The biases of the elder generation had an impact on the village's youngsters, and Eudora had been tormented and loathed by her peers for as long as she could remember because of her odd eyes and sharp ears, which led to her maturing into a sensitive and withdrawn young Elf. She didn't have any friends, and the only thing she had was a Silver Song flower.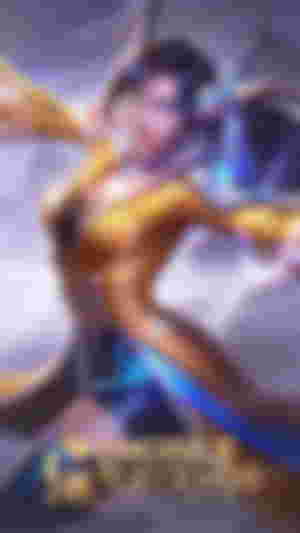 Image Credits to ML Fandom
Eudora, a lonely little girl, would sit near this flower for hours on end, sharing her sorrows and happiness.
Her only buddy, though, was eventually destroyed by the village's vicious children. One day, a bunch of boys who taunted Eudora spotted her talking to her flowery buddy and uprooted it on a dreary afternoon, bragging about it to anybody who would listen. Eudora could no longer contain her feelings when she saw what they had done. Years of fury and abuse poured out of her body in the form of pure rage, condensed into the force of lightning, and she nearly demolished the houses in the area.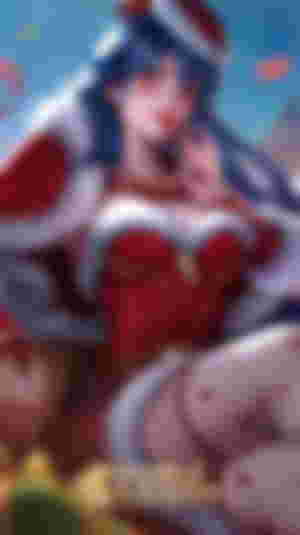 Image Credits to ML Fandom
Eudora's latent magical power was reawakened, but her family was forced to leave the community and seek new lodgings as a result of the tragedy.
Eudora carried the burden of this traumatic experience with her throughout her life, and this emotional imbalance eventually became a major roadblock in her quest to master her magical abilities. The magic power in Eudora's body spun out of control whenever anybody tried to disparage her because of her beauty, leaving her family with no choice but to relocate.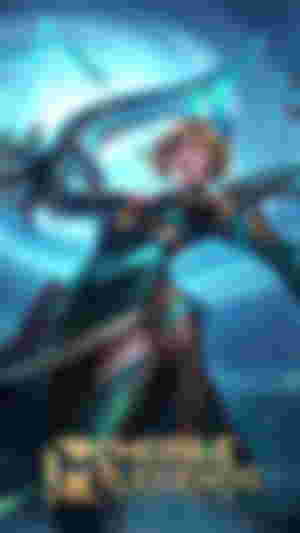 Image Credits to ML Fandom
When they landed in Northern Moniyan, they put an end to their wandering existence. Eudora's magical talent was found by a tutor from the Academy of Magic, Theresa, who opted to bring her to the school to begin her formal education in the arcane arts. Eudora enthusiastically accepted Theresa's invitation and enrolled at the Academy of Magic, becoming an apprentice of the Ulturia School, despite her desire to remain with her family.
Eudora absorbed all manner of magical information under Theresa's tutelage, and she quickly mastered the most potent magic Theresa had to offer her. She progressed from a young apprentice to one of the Ulturia School's most brilliant magic instructors over time. She made an effort to cover her Elven ears by growing her hair long. Despite the fact that she was well-liked by everyone she met, the scars of her youth lingered in her heart.
When Eudora's advisor, Theresa, the headmaster of the Ulturia School, was set to retire, she revealed that Eudora would be taking over. However, this choice has sparked a lot of debate. In the Academy of Magic's history, no Elf has ever served as the head of a magic school or been a member of the academic committee. Many people considered this a betrayal of the great prophet.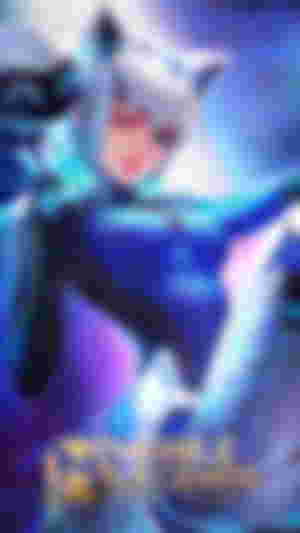 Image Credits to ML Fandom
Eudora had always assumed that she would never encounter prejudice at the hands of the Academy of Magic, but her heart was torn when concerns developed following the announcement of this news. Her childhood's shadow was cast over her once more. Huge lightning balls, containing Eudora's dark memories, shattered the handover ceremony and all the trust Eudora had worked so hard to establish over the years.
She had decided to resign from her position as head of the Ulturia School and was ready to depart the Academy of Magic in search of a new home free of discrimination. Eudora was halted in her tracks when Theresa handed her a True-Sight Mirror, which allowed her to glimpse her true self.
"Only the things you care about have the ability to harm you."
"You're concerned about your race, your appearance... and so you're concerned about what others have to say."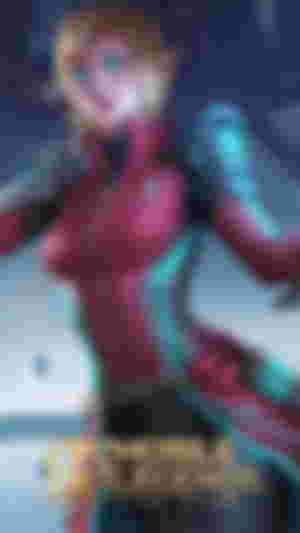 Image Credits to ML Fandom
For a day and a night, Eudora stood in front of the mirror. One by one, her nightmare childhood memories and all of her misgivings about the handover ceremony surfaced. Her eyes flashed brightly, and the electricity within her surged with no apparent end in sight. It slowly disappeared just as she was about to explode, and when she glanced in the mirror again, all she saw was the calm, pointy-eared Elf she had been fleeing from.
She had finally learned to confront herself with calm in her heart now that she knew herself.
Eudora shaved her long hair, which she had been cultivating for years, and proudly raised her Elven ears. She resolved to return to Ulturia School and remind those who refused to accept her, "I know who I am, and you will one day find out who I will become."
Lead Image Credits to ML Fandom