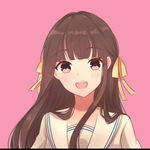 Hello fam! My day was kinda tough and tiring but I was able to finish all my duties here, (4th day of my Little Brother's death) if your curious check and click this link below.
https://read.cash/@TheProductOfGrace/our-little-angel-passed-away-last-friday-28aaccfb
Since, everything was all set, I am going to make use of my leisure time and spend an hour in writing and reading in this platform.
Just a while ago, I read a latest prompt that was making a trend in read.cash, so I check several articles with regards to that and it triggers my interests to submit an entry and participate as well.
Lets goooo, (what a boring intro😅 anyways don't mind it)
If you wish to join the said prompt just follow the instructions given below, now here are the simple steps:
Write anything about distraction

Write 100% original content

Join and submit to the community PromptlyJonica

Tag @JonicaBradley

Have fun
MY LITTLE BROTHER
I have a little brother named Niknik, he was so naughty and an attention seeker that is why I pointed out him first in the list 😅. Sad to say, he just left the world last friday September 10, 2021. Niknik loves to disturb me whenever he saw me busy in doing my school works, because he honestly confronted me and somehow told me that he didn't like my facial expression when I am deeply focus while reading and answering my assignments, that is why he make a lot of ways to distract and piss me off just to gain attention from me, and he added that he don't want to play with our other siblings because he find them boring and irritating and the fact is, I am the only one he loves to play with, good thing I am not a short-tempered person haha(We we're bestfriends). I miss him so badly, rest in peace buddy.😌
ROOSTERS/CHICKENS
The ultimate background music😂 of all time, I guess I am not the only one who became the victim of this bothersome animal who always loves to make a sound whenever someone is making a vlog or recording any kind of videos. For me, this animal gave me a headache whenever I am filming any video presentations to be submitted through online. I usually got a lot of takes due to its disturbing voice and I don't have any choice left but to make such timing and just adjust myself towards that thoughtless animal.
VEHICLES
Passing vehicles, excessive speed, accidents/car crashes and loud sirens bothers me whenever I'm watching a movie,or at church,and in school. We live nearby the highway so we don't have any choice but to get used to it.
GECKO (Tuko)
Geckos are the gabbiest, and some produce "a variety of chirps, clicks, and squeaks, some inaudible to humans. These species attracts my professor and classmates attention during my virtual class and do you know what? I observe that the gecko live in our house was like making its own right timing when I was about to on my mic and there it goes, the sounds it produces are more louder than mine, and at the end my teacher and classmates made of fun of me. Tskk 😑 papansin talaga eh!
Those are some common distractions that ruins my daily living (just joking)😅. Thanks for reading ❤️. Bye bye👋
Lead Image From Unsplash.com
Sponsors of TheProductOfGrace