Two Days Went Like A Rollercoaster
Our Life is similar to a Rollercoaster ride filed with ups and downs, different angles and shocking moments. I have been nearly inactive for both the dot platforms for almost two days, I used a bit of read cash in the night yesterday and morning today. Though it was just like I am peeking outside a window, lol.
The day before yesterday, I went to attend a marriage event. The place was far away and I had to start traveling early in the morning. My whole family was invited and we have pretty close relations with that family. Since we have our car which was a pretty heavy investment for us and we are still paying the EMI, lol. So we decided to go by car as that would give us the freedom to come back whenever we want. I have been driving since 2018, not an experienced bike rider but an experienced car driver, hehe. But I ride a bike well, it's just I ride them rarely.
So our journey started and we were going fine until halfway journey shit happened and I was on a highway at around 80 km/hr and suddenly the front-rear tire of the driving seat blasted, the car got imbalanced and I was trying hard to control it and not to get hit by other vehicles.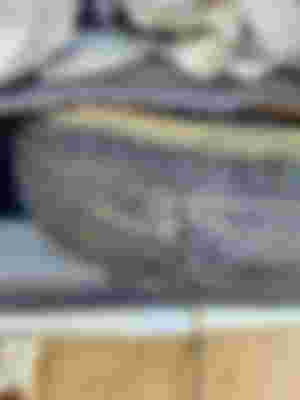 Like a movie scene, struggling a bit luckily I was able to control it and slow down the vehicle. The car was filled with all my family members and after stopping the car, I felt very relaxed the pressure at that time was very heavy in my heart and mind. I was surprised my parents and sister didn't get scared and shouted which would have distracted me. Immediately changed the tires and continued the trip as nobody was hurt.
Arrived at the beautiful location, and immediately saw a huge elephant which gave us a mini heart attack, lol while coming to the place we saw boards to go slow and avoid elephants crossing the roads. Imagine the shock of seeing it. But we realized it was fake, haha what a prank.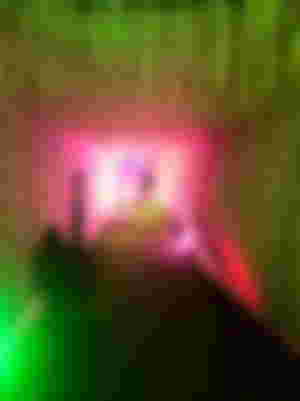 Then I explored the decorations, the marriage was happening in a village location so not many fancy things were added.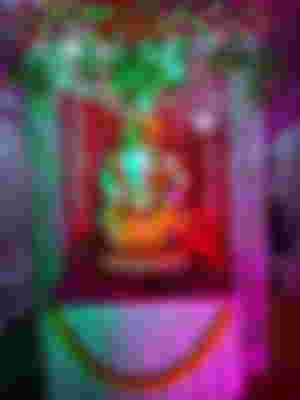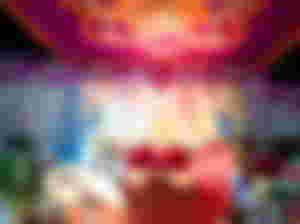 But I was very impressed by the level of decoration done in that underdeveloped place.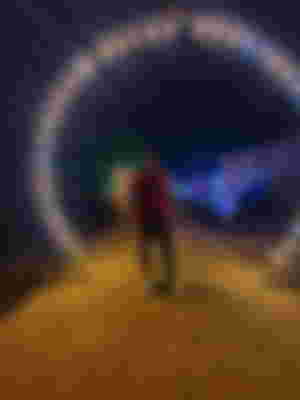 Took some shots, and flexed myself a bit.
Then ate a delicious meal. Won't share it as I didn't have that much awareness to click the photo among that many people and I just forgot about it.
The marriage ceremony was a successful and the couple was looking Lovely but later I got the news that some drunk people fought, as expected in most marriages. This is unavoidable in the village and urban regions.
Then came back early in the morning as the whole marriage ceremony took the whole night, wasn't able to sleep at all during the ceremony.
Arrived at our home safe and sound and after freshening up electricity went down and my device was charged at 20% waited for an eternity and it came back yesterday at night. Almost 22 hours of power cuts stopped my flow. As my laptop was also dead. My power bank helped me a bit to be active for some time in read cash but one power bank and 4 mobile phones in the house. You can see what could have happened, lol. And that's how a series of bad and good events happened.
Oh one more thing to add I tried accessing readcash and looks like some maintenance or update was happening in which we weren't able to access our wallets and website was also working slowly.
Sponsor Of This Blog:-

Image by Unity, Follow Noise, Odysee, LinkedIn, and an article for more info.
But let me tell you these bad events affected me zero percent. I was able to unwind myself during the marriage ceremony as it was like a small tour to me. Came back and had no electricity I used this time to unwind more, played carrom, and badminton with friends, and looks like I am fully charged. Slept a lot like crazy in the morning and night.
So I guess I kind of enjoyed this Rollercoaster experience.