EARN Bitcoin Cash For FREE!!!

Hi all,
This my first article here, and, as a starter, I want to show you all some ways to earn a fraction of Bitcoin Cash, BCH, 100% for free. First website is going to be free.bitcoin.com. There are 3 main steps to receive some bitcoin cash, bch, for free right into your wallet address.
Step 1. Download the app on your phone

Step 2. Verify with Gmail

Step 3. Enter your BCH address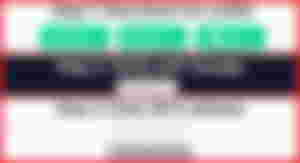 After you click on Receive Bitcoin Cash button, it will take less than a minute to see a balance in your wallet.
Thank you