World cup Quarter-finals betting tips! Odds today: 8.06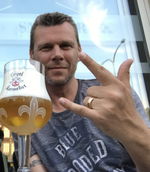 After two days of rest, we are getting close to the final phase of the World cup! In the next 2 days all quarterfinals will be played at the World Cup. The first game is to kick-off is the one between Croatia and Brazil, followed by the clash The Netherland – Argentina. At this stage in the tournament, there aren't any easy predictions anymore. The weak(er) teams are already back home, leaving 8 teams behind, dreaming of the title.
In this stage, not only the quality of the team is important, but also fitness, tactics, nerves and above all the willing to win.

Most of the world will read Croatia – Neymar but Neymar alone can't do the job. On the last world cup both teams also did reach the Quarter-Finals. Brazil got eliminated by Belgium, with a surprising tactic, while Croatia did beat Russia after penalties. Just like 4 years ago, Croatia also did need penalties to reach the quarter-finals. This year they did need penalties against Japan. Brazil, on the other side, had no problems with South-Korea. Brazil is and should be consider the favorite in this game, but the favorites don't always win, ask Spain! But the odds for a Brazilian win are at 1.38 too low to bet on. Even when used in a combo of two bets. The over is also on the lower side with 1.78. And Both Teams to Score is relativity high at 2.20. To win of those bets, Croatia needs to score, which they didn't do a lot in this World Cup. Two scoreless draws, 4 goals against Canada and 1 against Japan.
But besides the game against South-Korea, the games of Brazil weren't loaded with goals. Only scored 3 in the group phase (2 games without Neymar) and only conceded 1.
A first half goal is what this game needs to see an over. In the group stage, Brazil, believe it or not, didn't score in the first half and Croatia only against Canada. May Brazil win to 0 would be a better bet (odds 2.09) or Brazil wins and under 2.5 goals (odds 3.25). A Goal is the first half is good for odds of 1.32.
I do think that Brazil will win in regular time and this isn't exactly the world cup, where we do see goal after goal. So, I will pick Brazil and under 2.5.
Yes, same situation here. Most people do read Netherlands vs Messi.
While in the Brazil game, we can see Brazil as favorite, this one is tougher. Yes, The Netherlands did play their A-game, but nor did Argentina. Since match 2, there were already under pressure after the loss against Saudi- Arabia. But we do have two teams here which did score in every game they did play. The Netherlands had an easier previous game against the USA. Argentina did struggle a bit against Australia and with a little bit of luck, they could have played extra-time. I do like the odds on the over 2.5 goals for this game with 2.4. So this will be my bet. And I do really think that The Netherlands have a chance to qualify for the next round, their Coach can create an incredible momentum and let's plater perform above their qualities. If we should just take a look at the stats, Argentina has to crush the Netherlands, but that will be harder than on paper.
So a Brazilian win in a game with less than 3 goal and a great game between the Dutch and the Argentinians with plenty of goals do give combined odds of 8.06, which isn't bad at all for a 2 game ticket!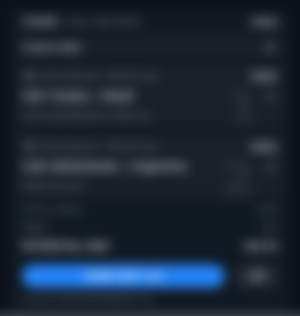 https://betfury.io/?r=611d04f06fb3544933aa3aed
Good luck,
Peter
Sponsors of TheCryptoGambler