Winner Winner chicken dinner! Today's game: France - Morocco! (Today's odds: 2.7 and 4.8)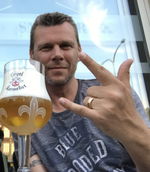 Sometimes starting to write a new post can be with such a good feeling! For sure if the bets of the previous post all landed softly. While Croatia had the overhand in the first 25 to 30 minutes of the game, it was a sealed deal for Argentina before the mid time. Just like I did expect. 2 bets placed, 2 bets won. Good for a profit of 20 euros.
3 more games left, but I won't bet on the bronze game. There is more like a friendly game, which actually nobody wants to play.
Today we will find out who will join Argentina in the final. We do have on one side France and on the other side, unexpectedly, Morocco! On paper we do have a clear favorite France. But there is a reason why Morocco did reach the semis.

This is a tougher game than yesterday in my opinion. We may not forget that Morocco is the only team left in the cup which is unbeaten.
They did start the world cup with a draw against Croatia, followed by back to back wins against Belgium and Canada. In the first knock-out round they kept Spain on a 0-0 draw and marched on via the penalties. Looks like Spain was just the Iberian snack, because Portugal in the main course was eaten alive. Okay, Portugal had more than decent chances to score the equalizer but they didn't.
Morocco is the first African country in the semi-final of the World Cup. While they have nothing to loose, the pressure will be immense for these guys. I do think that they are going to use a counter-attack tactic. Starting with an attack mode, could kill them in minutes with the speed of Mbappe!
Let's see how France, the favorite for this game, did reach the semi-final. They did start the tournament with wins against Australia and Denmark, followed by an unexpected loss against Tunisia. But in that game, lot's of key players where benched! In the first knock-out round, they crushed Poland followed by an impressive win against England. And yes also it could have been different if Kane didn't miss the penalty. They do have lot's of fire power at the front, with star Mbappe and finisher Giroud! Mbappe is good for 5 goals and 2 assists, while Giroud did find the net 4 times. Most people already forgot Benzema, who should have been the leader of the attack. That's how fast things can go in Football!!
I do expect, like most people a victory for France. And yes, I do expect that France will score at least 2 goals.
But it is all about the odds.
A victory for France will be around 1.58, which is way too low to bet on.
The over 2.5 goals is more appealing with odds of 2.28, which is getting closer in the direction I do want.
I could be that France will win against 0, but that is always a tough call. But if you do have the nuts, the odds are 1.81 for a clean sheet for France, and France winning to nil is 2.23.
A French victory combined with more than 2.5 goals stand on 2.7, which is going to be my bet. I do see France scoring at least twice. Morocco is a team with lots of spirit in it, and after getting 2-0 behind they will start to move forward. Trying to find a goal, but also leaving lot's of space between midfield and defense and for sure behind the defense. And France has a player which could use that space with his rushes! Mbappe of course.
No I do think about that a red card could be a possibility. If Morocco get's behind, they will move forward and maybe will have to use an emergency stop an Mbappe. the only thing which is holding me back is the ref, which doesn't seem to be handing out cards like a candy shop. Still I will place the bet. With the scenario above, combined with the odds of 4.8, it does have value!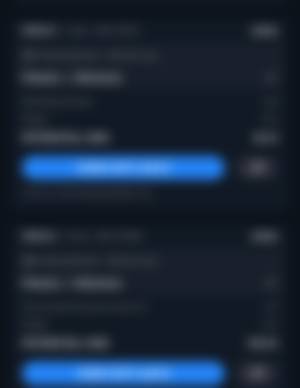 https://betfury.io/?r=611d04f06fb3544933aa3aed
Good luck,
Peter
Sponsors of TheCryptoGambler