Germany surprisingly eliminated, Belgium got what they deserved! Today's odds: 13.556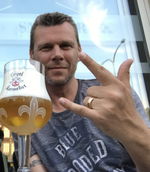 Let's look back before looking forward. Japan did great and didn't steal their qualification. If you can win against Spain and Germany, the two top teams of the group, it is will deserved. Really like their playing style with lots of pace and more or less directly to the goal in contrast to the tikki takka of Spain, who did again had 992 completed passes. But only a few of them creating a dangerous situation. Spain didn't mind loosing this game and will now face Morocco!
Belgium, o dear. We can say that we had some chances to score the winning goal and maybe Lukaku should have netted a ball but they didn't loose the qualification in this game. The coach was on a drift for the complete tournament and even did line up the second oldest starting 11 ever at a world cup game. But also they players are to blame, showing no grinta or passion in the first two games. But we may not forget that what they did in the past 8 years for the Belgian football, splendid results for such a small country. The new coach can start with a new generation!


Brazil is already qualified but the absence of Neymar is clearly visible. Now they will face Cameroon. The other game in the group is between Switzerland and Serbia. While Serbia looks the weaker team of the group, they do score pretty easily. Switzerland is running like a switch watch, only they did find the net once, which does trouble me a little bit. If Brazil does what is has to do, they the winner of this game will join Brazil into the next round.
I do think that Switzerland will swing into the next round with a victory, in the other game the over seems like a safer bet. Cameroon does score easy and even without Neymar Brazil has enough fire power!

Also in the last group a nation is already assured of a prolonged stay at the World Cup, Portugal. The question I do have with Portugal is if it would be better to play with or without Ronaldo! Just like in group G, three team still have a chance to join Portugal.
Ghana has 3 points and South Korea and Uruguay only 1.
Also here the danger, for a punter, is that it is unknown yet if and how many player Portugal will give some rest.
For Uruguay it is simple, they do need a victory against Ghana, which is on paper easier than it looks. But this can be an interesting game. Uruguay can't be blamed of playing attractive football, with a scoreless draw against South Korea and a 2-0 loss against Portugal. But they had a decent amount of chances against Portugal. Ghana on the other side plays football. This did result into a 3-2 victory over South Korea but a 3-2 loss against Portugal. With the probability that a draw would bring them to the next round, I don't expect them to play with an open vizor! Still I do expect plenty of goals!
Even with a B squad Portugal has a decent chance of winning against South Korea, but keep in mind that a draw is enough to win the group. And with Brazil more than likely to win group G, you really want to win the group and avoid Brazil in the next round!
When filling in the ticket, I did make a last minute change and decided to play the double chance for Portugal. So a win or a draw for Portugal would be enough to win that bet.
Also surprised about the odds, because I do feel that this is a good ticket. But the odds did go above 13, and it could have been higher if I didn't play the double chance for Portugal!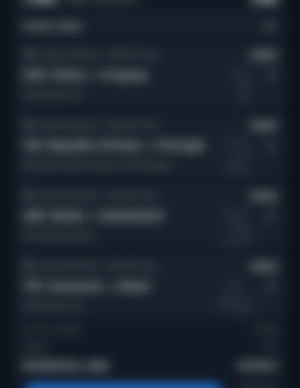 Good luck,
Peter
Sponsors of TheCryptoGambler