From crypto faucet to passive income in less than 10 days!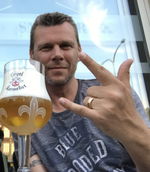 Well this sounds hard to do but it is easier than one would think. Of course you won't make millions with it, but for most it is a great start in the cryptosphere or for the one already familiar with it is just a small push in the back! And remember even if you only have 1 satoshi, you will have more BTC as 90% of the world population.
And yes, you can have a passive income in easily 10 days or less. How long it will take and how much passive income you will earn depends entirely on yourself.
And no there isn't any investment requirement.
Interested? Feel free to read further.
Well the place to be is Betfury. Betfury is an online gambling dapp, started on the Tron blockchain but now almost omni present.
From the start they did everything right and the sky is the future for them. There biggest advantage over regular bookmakers or casinos, is that they do share their profit with the ones having BFG staked.
BFG is the native token of Betfury. There are multiple way to aquire this. From gambling to purchasing it on the market.
Not only is Betfury a gambling dapp, but is also has a Faucet part on their website. And the best things is that you can claim 3 different coin per 20 minutes.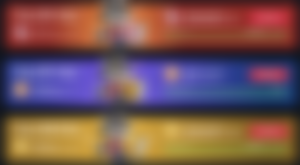 I wouldn't ignore the BTC and BNB faucet while you are there. But the main focus for the passive income is the BFG faucet.
Suppose that you do claim it 10 times a day. You will have 1.25 BFG at the end of the day. Just by holding them in your account it is staked. Not only that but you also already do have 12.5 satoshi and 0,00001370 BNB. It is a start.
Also one BFG is around $0.02. I do really believe that it's value will increase during the years. Massivly.
But back to the Passive income. After 10 days you will have 12.5 BFG. From 10 BFG you do start earning a passive income.
So you now have collected your starting capital and will start earning some passive income, which can be claimed daily.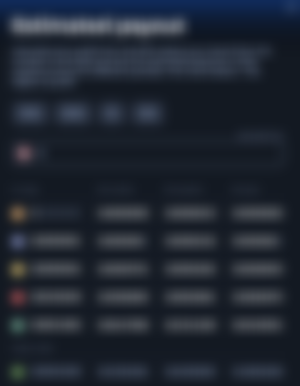 Like I did write above, it is a step by step process. But you know will earn some ETH, BNB; Tron and USDT on a daily basis. And you don't have to do anything for it.
But suppose that for the remainder of the year you do the same, so collecting the BFG, BNB and BTC faucet each day. The you would have 433 BFG, 0.0047539 BNB and 0.00004337 BTC.
But that 433 BFG will do it's work of course faster that you initial stake.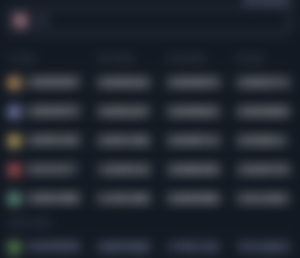 So, you can add some BTC, BNB, ETH, TRX and USDT to your wallet.
Of course you can speed up things. Suppose that after those 10 days, you do add the 10 times a day faucet and you do try to increase your stake with 1% each day.
Then you would have 3881 BFG at the end of the year, which of course does speed up things dramatically.
You can play their in-house game from 0.00000001 BFG. So there is room to play with. And yes, they do pay-out.
Feel free to try it out at Betfury. You won't regret it.
I myself do have 25K BFG at the moment and do hope to have 1M before the year is over. But that is another story, which I will write shortly.
Feel free to use my ref link, which won't have an impact on your earnings.
https://betfury.io/?r=61e6f89e1c5ad415e5c37b37
Cheers,
Peter
Sponsors of TheCryptoGambler