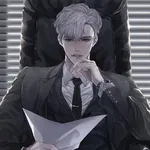 I only see my GOALS, I don't believe in FAILURE. Yeah, I know it sounds familiar? This is a song of Lucas Graham, he's a wonderful singer and I love his songs. It will make you chill and relax, If you don't know it yet, the title is 7 years. You'll probably love it. So listen it now.
Sounds great? It is like your only focus is your goals, no matter if it will succeed or it will fail.
Did you know that a successful person do not fear about failing? They understand that it is necessary to learn and grow from. It is okay for us to fail, the important thing is that we learned from it. If you fail once, it does not mean that you fail for everything. Just keep trying and always believe in yourself because if you do not then who will?
Success is good but failure is better. You know why? Because you must not let your success get to your head and must not let failure consume your heart. Sometimes or should I say mostly things do not go on our plan and that is fine. If things does not go on our plan, take a moment to rest and contemplate if why is it that they are not going according to your plan.
Failure is not the opposite of success, it's part of it. It means that failure shows you on what not to do. Treat failure as a tool to become successful. We need to accept that we will not always make the right decisions and right thinking. Learning from failure or failures and turning it into lessons can ultimately make you extremely successful to your goals.
For some people, it is okay to give up easily when the outcome do not work out from the things they had plan. But remember and always remind yourself that do not give up because the reality is, you are going to fail, a lot, yes I repeat, YOU WILL FAIL A LOT. But failure does not mean you are a failure but it means you haven't succeeded yet. I remember Michael Jordan's saying "I can accept failure, everyone fails at something. But I can't accept not trying."
Failure shows that you are trying. Do not treat failure as a hindrance to your goals/success rather please take note that failure is an ingredient of success. Failing is not a failure but you only will when you stop trying. Committing a mistake is not bad, it will only be treated as bad when you made the same mistake. Always treat your mistake as a lesson, and during your next move, you already know on what to do next.
Goals are not reached overnight, it takes a lot of effort and time. For example, investors do not become rich overnight, they did a lot of patience, waiting. As they say, investing is 10% buying and 90% waiting. Patience is really always a virtue.
In order for you to achieve your goal, set a motivation, it will keep you from going. From the moment you started, you are a hundred percent sure that you will achieve your goals but we can not deny the fact that somewhere along the run you will encounter some tests of faith. In the middle of your journey, when you fail, sometimes you will ponder on about whether if that is for you or you are just trying hard to get what you want. Whenever you feel like giving up, always remember why you started. Everything will come on your favor only if only if you are willing to achieve it.
As you can see, successful persons are ones who chose on not giving up, if you can ask their stories, almost all of them came from "rags to riches". Make them as one of your inspirations to keep yourself from achieving your goals.
When you set a goal, just make it sure to make it on the finish line. If you will not accomplish it, then why did you plan for it after all? It will not be easy, you will face lots of struggles as I always say, and there is no shortcut to become successful. Once you feel tired, just rest, it is okay to rest just for once in a while. Then after taking a rest, go on and chase your dreams again even if you feel that you are still far in achieving it, make small steps, don't rush or don't stop. Making a small steps is far away better than doing nothing at all. Once you will make it through, you will surely thank yourself for not giving up. Achieving goals are self fulfilling and will change your life for the better.
Lastly, I want to remind you that you just have to embrace all your failures whether on how many failures you had or will have to encounter. With the right attitude and willingness to learn from your mistakes you are guaranteed a life time success. And always remember that discipline is the bridge between goals and accomplishment.