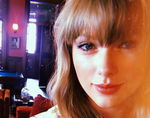 Hello everyone today is October 31st, last day of October. So how did y'all spent your whole October? Does this month went well? Or is it a yay of a nah? For me, it's a yay! Because October is the most productive month for me when it comes to socializing and making contents here on read. And before this month ends, I want to make an article, a postive article so that my November would be full of positivities and good news for me but not in covid ah haha.
I want to share here my short visit at our Eco Park here in our barangay with my sister after I accompany her with registering herself for National ID because she said she don't want to go there alone because she's afraid and don't know what's the process of getting it since she's just 15 years old.
We went to this small park after my sister's registration. This is park is located just a few walks from the place where the PhilSys registration was.
At first we were when we reached the main entrance of the park as we have noticed that there is no people in there, only the 5 guys who were eating that time that seems to be the guard and care takers of that park. So we felt a bit shy and slowed our walk making a perfect time to ask one of the them if we're allowed to go inside because this park isn't officially open for public. But because of my sister's friend who told us that they're allowing a few people to go inside, we decided to visit it too and try our luck.
Until one of the care takers asks us if we want to go inside and me immediately answere with "Yes, can we po?" and then he said "Yes". So we enter the slope entrance of the park, while walking towards the park, the temperature is getting cooler and cooler even though it was already at noon that time.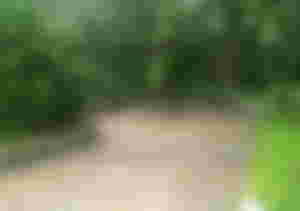 We noticed the dried leaves scattered on the ground, maybe because it's not yet open to public because of maybe the renovations ongoing here too. See how this place rich in green? The air here is so fresh, that I can't feel that there is a sun above me anymore.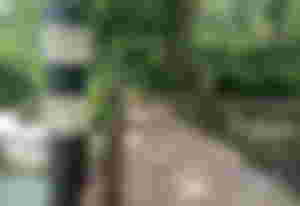 We were the only two here that I loved the most while visiting this park since I am an introvert. Feels like we owned this park already during this time.
There is also a short bridge in this park, because there's a lake in the middle of it which is I think one of the best attractions here besides from the nature.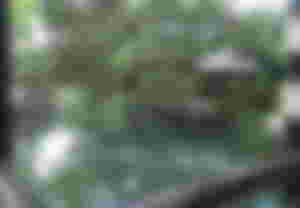 I was amazed when I saw this tree, seems like it was kissing the lake with how the way this tree grown in horizontal way. Though there's a lot of dried leaves and wild plants and grass already grew from different corners of this park, it still looks beautiful.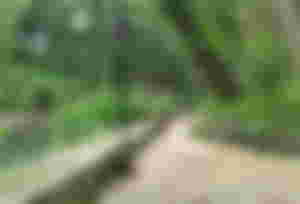 After seeing this posts of light, I already imagined how beautiful this place is when it's night. I imagined that if we're not in the middle of pandemic right now, this place would be filled with random people everyday, especially nowadays that the month of December is approaching.
I've seen two ducks playing in this lake too but failed to take them a photo. They're chasing each other when one of them moved to the ground or swim on the lake. They look so cute.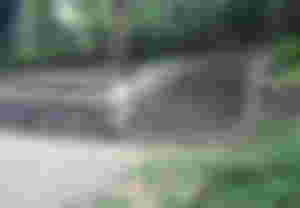 Perfect backgrounds for those who want to take a photo on stairs. This place could be a perfect place for prenup photoshoots such as weddings, birthdays and debut.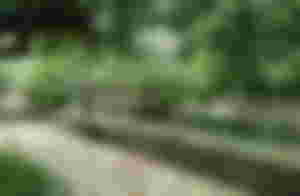 There is another part of the park too but I forgot to take some shot as I was already fascinated with the beauty of it which is also my reason why I go there.
This is one of my plans this month and I'm happy that it finally happened, and that is to visit and rest for awhile on a place where I won't see anything but the green color of nature. I want to go back here again once it is ready for public, but since we're still in the period of this pandemic I guess it will take me months to go back here again. However, since time is so fast naman nowadays, so I feel like I can go back here maybe next next month or if not maybe next year.
Thank you for Reading!
Have a great day wonderful people ♡.