Things I Considered As My Lucky Charms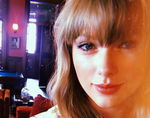 Lucky charms are made to attract and bring good luck to the person who owns it. Lucky charms can be in the form of bracelets, necklace, pendant, a cat with moving hand, a small sculpture or even a pair of socks. In short, lucky charms could be in any form. As long as it is believed to bring positivity and good luck to the owner. Most of us may be believing in this and we might also have our own lucky charms that we've been keeping for so long because we believe that those things have effects on us when it is with us.
In this article, I will share you the 2 things which I considered as my lucky charms and the reason why I consider them.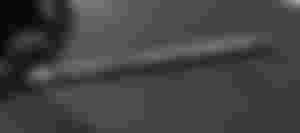 This pencil has been with me for almost 6 years now. I bought this one for my hobby which is sketching. It cost only 14 PHP or 0.28 USD. It is not like the other pencil's shade which darker that is really for crearing shadows. It has a lighter shade, maybe a bit darker only to the normal pencil's shade.
I considered it as my lucky charm when I used it as my pencil when taking an exams in school. It was all started when I was in Grade 11. Since I often lose my monggol pencil due to me being forgetful. It is in the shade No. 2, which is a recommended pencil for anwering the exam. And because I am not satisfied with the darkness of monggol when I'm shading, I used this pencil instead. Until after I received all my bubblesheets in each subjects. I noticed that my scores were impressively high. But I still not considered it as luck as I reviewed well din naman. But every exams and every school years, this pencil always give me luck in every exams as I always got high scores like 104/120, 110/120 and sometimes I even got almost perfect like 118/120. Unlike to my classmates who's scores are ranging from 50-90 only.
There is a time as well in college that I was called out by one of our professor in history who hated by so many student due to how low she give a grade to students and how difficult her quizzes are and lastly, she's strict too. She called out my surname to look for me so I raised my hand. I was so nervous as she was staring at my test paper while looking at the screen of her laptop. I thought she called me because of my low grade and wants to talk to me but it's not. Instead, she said to the whole class, "She's the only one who passed the exam". That I'm the only one who got 70 and the rest of my classmates got 20-50 scores which is failed because her passing score is 60. It was a big relief to me hoo!
Until I considered it already as my lucky charm in exams. Until now that I'm no longer a student, I will still keep this pencil with me for the rest of my life.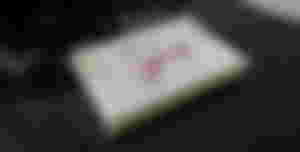 I find this diary as so mysterious. Lately when I was arranging my stuffs I accidentally saw this old diary of mine when I was in Junior High School. I read everything that was written there again and felt nostalgic to my good old days. The days when the only thing that cause me stress are assignments, and the thing that causing me to be hurt is when I'm seeing my crush with his girlfriend.
And then suddenly, I realized that everything I wrote here 7 years ago actually happened in real life in the next years. I was shocked, but I still think that maybe it is just coincidence but they all happened eh. Because aside from being a diary itself, I also wrote the things I want to happen also before I close it. And those things happened. Now, that's the reason why I included this diary of mine here. Because it seems like a lucky charm for me as it has been with me for 7 years and a half now. Now that I find those things interesting, I will now try if this diary of mine really have magic Lol. I will now write the things I want to happen in the next years. But aside from that, ofcourse I would consider it as still a diary. I will write everything again that I want to tell here. Because writing could also help us in expressing our feelings right? Since I have no one by my side to listen to me now, I will write it na lang to my old diary.
Thank you for believing in me sponsors 🍀
Even though others may not believe to the idea of lucky charms. At the end of the day, people who believe in this never harmed anyone. Yet, Lucky Charms helped everyone to look for positivity instead of negatives. It is never wrong to believe and look for good luck especially if it will be accompanied by our hardwork. Positive mind and hardwork have always a great result.
You reached the moon!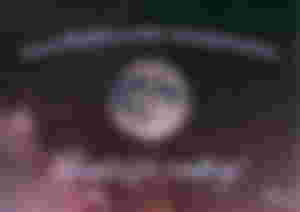 If you liked my article for today click,
➡ Like | Subscribe | Upvote
You can read more of my articles here
Have a great day wonderful people 🍀.
March 22, 2022