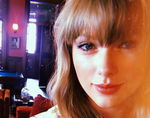 We all have idol's in life, it could be an actress, actor, singer, dancer, group, youtuber, blogger, our parents etcetera. And as a fan, we all have this one wish, and that is to meet or see our idols in person.
Have you ever experienced this dream came true situation? How was it? Did you faint? Did you cired? Lol. Kidding aside, for me I've experienced this already, not the to get fainted but to see my idol's. I'm a kpop fan even before, it was all started when I was second year high school (Grade 8). The first group that I started to stan was the girl group called Girl's Day, then a few months of being a fan of them, I started to get attracted to boy group naman and the first kpop boy group that I admired was the group VIXX because I was amazed by their choreography, songs and vocals, and as usual as fan of these korean bands, every fans would have their own bias, Bias means your most favorite member in a kpop group. Lee Jaehwan or Ken was my bias in that group, I started to like after seeing his talent and personalities. He is the main vocals aside from Leo, he has a jolly personality too which made me fall inlove to him even more.
So, 6 years ago they went here in the Philippines for their concert that was held in Mall of Asia Arena. I was still broke that time, not only financially but also emotionally cause I knew to myself that I can't attend to their concert. I told myself that time that I would be satisfied and contented if I see them personally even for a very short time, I would be so grateful and happy if that happens.
Then one day, we saw a very good news regarding their concert. Their will be having an Open Press Conference that will be held in SM Fairview. I was so shocked that time, as I didn't expected that they will choose SM Fairview for their Press Conference because SM Fairview is just 5 km away from our house. I was so excited that time, I can't help myself but to jump because of happiness after knowing that news.
They said that the event will start at 3pm, we went their at 12 noon so we can have a perfect spot to see them closely. But when we reached the spot where the event will be happening, the spaces beside the barriers were already filled with fans, even on the second floor to 3rd. However, we still look for a way to reach the center part where the stage were facing and luckily we did. Also, there is a box beside us that helped us to step on so we can see them clearly and closely. We were so exhausted that time, by the way I am with my friends during this time. I can't feel the aircon anymore as we were in the middle of the crowd. We patiently wait for VIXX to arrive until 6 pm. When their white van stopped outside the entrance of the mall, seems like there was an earthquake because the huge crowd started to scream and jump just to see them. Well, we don't need to jump since we were already higher than them because of the big box we were stepping on.
When I saw the white guys wearing a white shirt from the entrance of the mall, I knew that it was them, I suddenly felt goosebumps all over my body and I can't express my emotions anymore. When they reached the stage, they just stood their for so long while looking at us who are screaming and becoming wild because of their presence. I can't shout anymore, all I did was to stare at them especially to Ken. They're so handsome in personal especially Ken (Ofcourse, he's my bias hehe 😁). He looks like a mannequin in person, they all look like a mannequin actually. They're so tall, their faces are small and looks so smooth.
These are some of their photos during their Open Press Conference on May 1, 2015, a day before their concert.
(Images are not mine, click the image to see its source)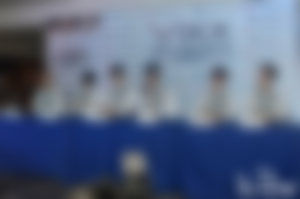 Look at Ken, he was actually looking for me in this photo. Charot!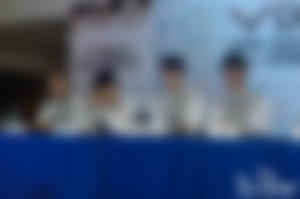 They are the members of the group called VIXX, they're 6 in the group, Ravi, Leo, Hongbin, N, Hyuk and Ken.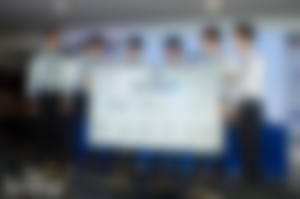 Their awarding for the Best VIXX Cover Group because their was a competition and performance of different groups happened before their arrival.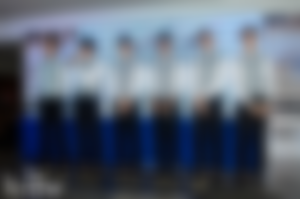 I was almost in tears when they say that they're grateful because of us, I almost cried when they say goodbye to us because they need to go to prepare theirselves for their concert the next day.
It was so hard to see them go, as I know to myself that it might be the first and last time I will see them in personal coz I can't afford to go their concert but I'm so so grateful for the oppurtunity they gave us just to see them in person. All through out the event, I was speechless, I can't help myself but to stare at them until the end of the event. I didn't even took a selfie or even video during those time because I just enjoyed the moment, and what I did is so satisfying, and that is to just stare at them. I really enjoyed it! It was so fun and memorable.
VIXX will be forever in my heart.
Thank you for Reading!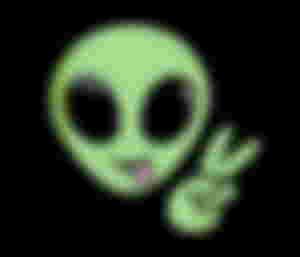 Have a great day wonderful people ♡.