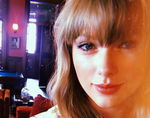 Answering hypothetical questions is really fun. I've already answered some of them from my published article 1 month ago with a title "Answering Hypothetical Questions". I decided to write and share my answers here again just like what I did from that article.
Basically, I searched some fascinating hypothetical questions from these 2 images that contains different hypothetical questions, here's the link 21 Fascinating Hypothetical Questions and Hypothetical Questions. I took five questions only so that this artickle would not be too long for my readers to read as most of my article's reading time ranges only from 3-6 minutes only 😁. Without further ado, let's start answering them again!
After death, would you choose to go where death takes you or wander the earth forever without interacting with anything?
I think, if I will choose to stay here on earth forever, it would make me feel sad and lonely even more after knowing that I'm dead. However, seeing my loved ones even though that I'm dead and aleady a ghost is a good thing as I have still a chance to see them but knowing that they can't see me anymore or can't even make a communication to them is such a torture for me. So I would rather choose to go where death will take me than to stay here forever. Who knows, maybe there's a new adventure for me on that way right? Lol.
If you could add 100 years to your life, would you do it?
Yes, I want to live longer. But the reason why I want to live hundred plus years on this earth is to witness how will be the world would looklike in 2121, a hundred years from now. Have you thought about it too? Can you imagine what would be the earth would look like on that year? It's really interesting right? Besides fron this, I'm a type of person who really loves history too, I find myself being so amazed and interested about the life of people from a hubdred years ago. I love looking at old or vintage photos, I love listening to old stories and I love watching 80s-90s filipino movies too. If I can still live on the next century, I will definitely tell to the young people on that generation the happenings from our generation now. How we used to live, how facebook became so popular around the world, how we dress ourselves etcetera.
What superpowers would you wish to have?
I want to fly! Just like Darna Lol. But seriously, I really want to fly even before when I was a kid. I always have this dream before, being able to fly and go to different places wherever I want and in my dreams I was so happy, I feel like I'm so powerful haha. Aside from being able to fly, I want to have a special skill where I could teleport, I've always wanting this superpowers too especially when I'm at a situation where I just want to disappear, for example in school recitations or when I'm already late and hasn't yet left the house or stuck in traffic.
If you fart while on a date, will you admit it or throw an alibi?
Fartis just normal for human beings, even animals farts too so who doesn't fart right? Also, I won't go on a date if I'm not comfortable to the person in the first place, so if this happened to me, I will definitely admit it, especially if he heard it 😂. It's a great way to see as well if he will feel turn off at me or will just laugh with me after that.
If you're adopted, what was your first reaction when you found out?
I always became confused everytime I watch teleserye where a certain character find out that he/she's adopted and will hate the person who cared for them then they will run and will leave the house because of the hate in their heart and mind. However, I still understand that they may feel hurt after knowing the truth but to leave them and get angry about them? I wouldn't do that. They were the one who adopted, raised and loved me from the beginning so I will never be ungrateful for them. My first reaction if I found out that I'm adopted is to feel shocked, but after all I will never leave the people who raised me. My love and respect for them will never change.
♡♡♡
There you have it! That's the part 2 of my Answering Hypothetical Questions Blog. Part 3 isn't impossible tho hehe, maybe after a month again. Hope you enjoyed reading my answers.
Thank you for Reading!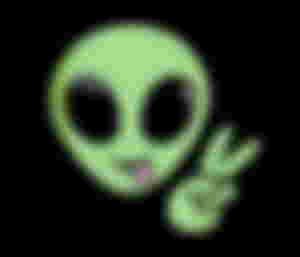 My amazing sponsors 👆
Have a great day wonderful people ♡.