Stuffed with a pizza deal of $4.66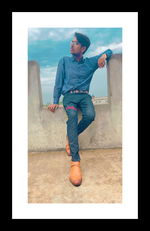 Today was a dizzy day for me. The Day started with laziness. I was trying to open my eyes but my mind was saying no to waking up. I struggled twice to get up and finally , on the second, attempt I got up from my bed.
When I got up, filled my bucket with warm water from tap and after taking a fresh look & getting up completely ready I went to the bus stop because I have to go to university where I have to attend classes.
At 11;45 bus arrived and I rode towards University. when I reached there I got message from CR that there will be no class today. I was sitting on chair & scrolling my instagram feed. While I was sitting there my class mates appeared there and they took me to majeed huts. After going there , we ordered two plates biryani with 1.5 liter cock. When we filled our tummy with it we gave them bill of the order which was $2.10.
After paying bill, we headed towards our department. When we reached there , we planned to go centaurus mall Islamabad which is one of the biggest and expensive mall of shopping in the country. Our university buses were also going there as buses have to drop students to their hostels/home (residencies). We rode toward centaurus mall.While we were heading towards centaurus mall sitting in the bus my stomach was lurching with each hairpin turn. In centaurus mall, families can enter without paying entry fee but if you are not going there with your family you have to pay 300PKR ($1.69). Luckily my group mate (Anita ) was along with me so we entered from family entering area and we went inside for free.
The one funny act which I did there was checking of my bag which I carried along with me. Actually I have to place my bag on the sensor but instead of putting my bag on sensor I was seeing forward and I skipped that area then security guard came to me and he mention sir, at first please put your bag on the sensor then you will get your bag back. Anita was laughing at me insanely.
After entering the mall, one thing which caught my attention was Santa as Christmas is near and it's celebrations are increasing with each day passing.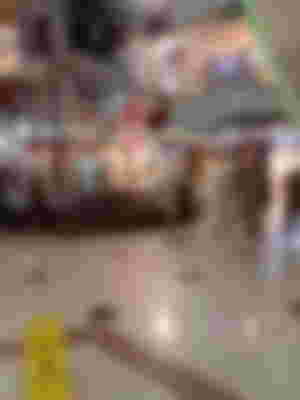 We were in hurry so we went towards broad way (food corner). We were fighting on two things.
She wanted to have zinger burger she was craving for it .

But I want to eat pizza with cold drink.

After arguing a little we agreed on pizza and ordered a deal with medium pizza.Deal was ;
1- one medium pizza
2- two cold drinks
3- two cheesey breads
Deal was of 1050 PKR.
After finalizing our deal we were sitting on table and waiting for our order. I asked for wifi password and I was happy over it because this generation is just going forward with wifi. Wifi give us internal happiness ( joke aside).
We were using WiFi and snapping some items which were attracted to our eyes.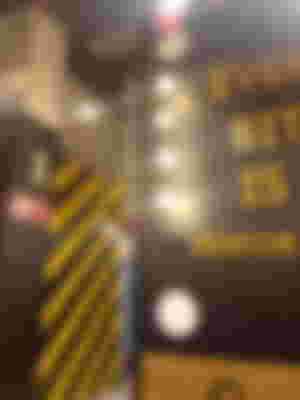 After eight to ten minutes pizza was placed on the table and we start fighting with pizza. Opening the sauce and picking the slices of pizza 😋 which was stuffing our hungry stomach.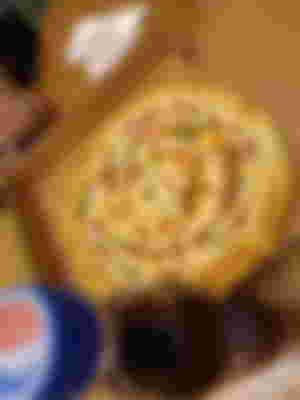 After engulfing pizza we headed toward perfume area where Anita has to buy a perfume. She was checking the perfume and I was snapping glittery things which were eye catching.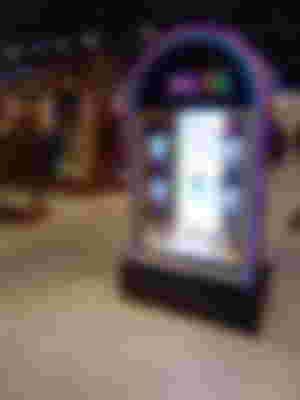 On the other side there was male collection & female collection for the winter and there were so many people who were trying their favourite outfits and busy in buying process. There was three ladies who were standing and one of them was sitting quietly.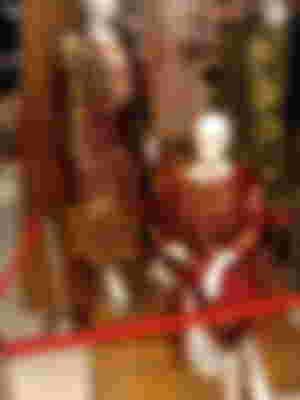 Actually Anita has to buy perfume for sabiha who is also our group mate. She was smelling the perfumes and checking them. She called sabiha because she has to ask her which perfume she should buy but unfortunately sabiha was not attending the call. So we refused the shopkeeper and we came outside. We were laughing on our experience and cracking little jokes. After it , we moved to our ways & after buying the ticket of green line bus I rode toward my hostel. Now I am in hostel and giving you all detail of the whole day I hope you find it really interesting.
Thanks for staying with me !