Sometimes we are the main problem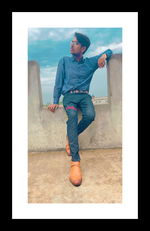 In 1800, there was huge outbreak of puerperal fever which was also known as childbed fever. It was a disease with which many women affected and died. In this disease women were dying after giving birth to their babies. There were many hospitals which recorded up to 70% deaths of women. This was the time of Renaissance, when science and rationality were emerging and science was getting soul. Doctors were experimenting on new things and discovering many things in the field of science. During day time, they were doing autopsies and during evening time they were delivering child.
After child birth, their mothers were dying but doctors were not getting the reason that what is the cause of their death. They called this as puerperal fever but they were unable to find reason and solution of the fever.
Oliver Wendell Holmes who was doctor, poet, scientist combined his studies of literature and science and reached to a solution that doctors are the main reason of this outbreak "puerperal fever". Oliver Wendell Holmes mentioned "As doctors are conducting autopsies and then they are delivering babies, in doing these operations they are not washing their hands and materials which is causing the puerperal fever and becoming the reason of death of many mothers.
So, it means that doctors were the reason behind this outbreak.
The reason to elaborate the whole history was that; most of time when we get success in our life or achieve something in our life. We take credits that we did efforts and we did hard work to achieve the goal. On the other hand, when we have down time in our life and we are unable to achieve a particular goal then we start blaming the surroundings and other people who were Involved in the journey to achieve the goal. This behavior is completely passive. No matter, surroundings and other people really matters a lot in the journey to success but you are the main diamond in the necklace.
Keep in mind, if you are taking credit of your success then you should also accept your failure and you should be accountable for both situations. Accountability will give you sense of self awareness and you can find drawbacks and flaws in your own personality. It will also give you responsibility that only you are responsible for your own success and failure. Failure will polish you and bring a beautiful shape of your personality and help you to find your spark lying deep inside you.
.
.
Thanks .