Noise cash condition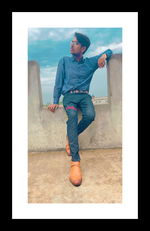 I was using noise cash from long time even when it launched. My experience on the website was great I really do well there. I was posting on now see cash on daily basis.
May be there are noise cash funds problem due to which most of the users are unable to receive money from noise cash. On noise cash users are so many and even active users on noise cash are more in comparison to read cash. I have seen a post on noise cash in which the user said that " the free tips which they were receiving through noise cash are decreased and now amount is low "
This problem I faced on noise cash from previous days is the same just like you which may be you were facing. I was posting but response was not good. This really disheartened me and I stop to work there. Although it is good platform but I am thinking that noise cash is now not for me because I talk honestly then everyone's unstated need would be earning but I was not earning from couple of weeks so I decided to give up and I was not being active on website. I did not suddenly I was posting but with long gap with hope that may be on this post I could get something but that was just a bubble of water means that effort was not fruitful so I did not bother my mind anymore I just left the platform.
I will never say anything bad to platform because that was everything for me and there is no exchange or alternative to noise cash . It was the only website which motivates me to earn online. From noise cash I got to know about crypto currency I got knowledge of trading market and there are so many good users who are loyal to platform and are working under these circumstances. Hats off to them and to their efforts. They are true lovers of noise cash in real sense. Because they are dedicated and committed. There are so many genuine users who are posting about signals of trade and share knowledge and taking up the standard of website. The contribution of each user make the platform bigger and trustable. Without users any website can never exist. The honest work of people matters alot in making good reputation in the market wether the market is of any business or it is related to online work e.g : website. I spend long time on noise cash I never for give because I was enjoying posting on mouse cash there I made so many good friends even in love to noise cash I made a YouTube video. I suggested to all my class mates to join noise cash. Some of them even joined and they started working. I got hurt when someone learns from me but he do not imply the learning method. I really feel bad and I think that " why I learned if he has to do this". Because whenever you teach anyone you teach him with all dedication so it become responsibility of other person to work with same dedication but they don't. I have so many affiliates on noise cash and one read cash both but there are just two or three users who are active and working with good average speed. One thing interesting about noise cash that there we find short description and I think that on no SE cash it becomes easy to interact and you not have to write alot. There are different type of users one group tends to post about food as they are considered as food lovers and that is my most interesting group because I am a foodie person and I always try to eat different plus unique food items. The second group is nature lover which posts about natural beauty like trees mountains, waterfalls etc. The next group is cryptocurrency lovers which covers large number of topics including updates of market , statistics , graph analysis earning websites, tactics, Bitcoin news and trading skills etc. The other group is pet lovers which post about their pets and show their affection for their pets. It's all depends upon the nature of person that on which category he loves to write. I mainly prefer food category.
Thanks for your response I am waiting for your feedback love you back ❤️