Mobile Is wastage of time !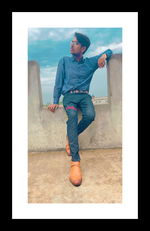 Mobile was invented for the convenience of human beings and for connecting with our relatives, siblings and our friends who are living distant apart us. First mobile phone was not like this which we are using these days those were heavy and just for calling each other and it make easy the communication if we see the background before invention of mobile phone there were letters which were used in old times for sending and receiving messages and it took too long to send any message
But with the arrival of mobile it solved our this problem and now it has make it so much easy that if you are sitting in one corner of world you can call another person who is sitting in distant place.
If we see our latest phone , then It is just wastage of time and of money. These phones introduced so many new things Infront of us and our young generation is ruining their future because they all the time love to interact with these features of mobile phone and they remain no more concerned with their academic studies which is not good for their future life.
Apps like, WhatsApp now became the modern messaging app on which people remain busy all the time
On Instagram people likes reels and i think those are the time consuming one and in return we got nothing.
Facebook is doing similar just like Instagram and at top there come tik tok which is now became part of our life because children remain in touch with this whole day and they find it funny but it is not. Although it provides us fun but it is only upto some extent excessive use of this is not good.
The young people are somehow sensible and know very well about the right usage of mobile but when we handed over these electronic gadgets to children they do not know the right way to use mobile
It is parents responsibility to check their activities of their children on mobile. It is bad habit when children uses mobile.
Lockdown period shifted all activities to online and it is also a reason which effected study system of children and students were studying online via online classes which is study only of name.
I also have experienced online classes and believe me during those classes I have zero concentration on the topic and I use to sleep during the lecture which affected my study system and I was becoming lazy day by day.
I have taken two years gap in studies and that is only due to lock down and it's online classes I was going from so much depressing period because at that stage I was like a person just standing on edge and do not know where is the way where he has to proceed it was really a difficult period for me. In all this condition, mobile was also a reason it decreased my social life.
I received mobile two years back and get habitual of it so badly that I was not knew wether it is night or day it was became my addiction and at night time I got angry over me due to my this habit and my parents were instructing me " not to use mobile so much " I was thinking that I am not using it much.
Before it I was a social person and I love to interact with other people but when I started using mobile my social life decreased. These all apps about which I have written in above paragraphs I have narrated my own experience and I have gone through this phase even till now I am struggling to abolish my this habit of mobile addiction it not only decrease social interaction.
It causes some serious diseases and not good for human health. One thing which I strongly noted is anger issues which are most common and every person who get addicted to mobile is angry. Beside this itching of eyes , which is due to excessive use of mobile and when we keep it on charge our eyes start paining. There are also several diseases like headache etc.
May any of us who is addicted to mobile get this addiction over. I can just pray but you can put your efforts into it.
Thanks 😊👍