Growing your business:-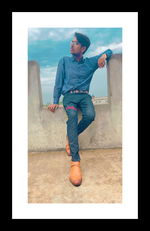 It does not matter that which kind of business you are running here we will just focus on what are the basic steps to increase your business strength and your revenue. There are so many people who are seeking help for growing their business they have to do effort by themselves
Scaling your small business efficiently and effectively would be difficult so you should have a smart approach and you should work on main parts of your business that will help your business to grow.
SALES

MARKETING

FINANCE

LEGAL
when you are starter you have to do struggle hard because you are at the initial stage and now you have to get the skill for becoming a successful one.
When is you are looking into how to grow your smart business you need to do market research by doing resides you will understand your customer and you can gain more customer by doing result you will get inside view of the market and you will see the pros and cons of the business you should sit with those people who are in this market and you should learn some tactics from them you should keep in mind your competitors. You should know the strength and weakness of your competitors by knowing all these things you can make your product are good one and people will come towards your business.
Your sales funnel can help take your business to the next level think of a sales final as a customers journey when they enter your business are visit your website they are at the top of the funnel when they buy something are sign up for our service they have successfully cone throw the final you should try to come up with the ways to move people through the funnel to make a sale you should have a strategy this can include offering discount are getting their contact information and sending them updates about your business. You should know the mind of your customers and should provide such products which are helpful for them.
Having new customers for your business is not key to successful business you should have such strategy which will keep your old customers. If you are having your old customers then it will cost you no investment you should earn their trust.
You can increase your customer retention by :
You should treat your customers right way if you do not treat them right they will not remain loyal to your business your behaviour with your customers matters so much.you should show value to them.
You should give reward to your loyal customers who are supporting your business and you should give them special discount this will help you to gain more customers.
You should have an social media approach through which you can keep update your customers you can reach them through their WhatsApp and emails.
You should keep your promise this will keep your customers loyal to your business.
When you are starting a new business you should have limited number of products but those product should be of good quality means you should have a unique property in your products that will attract your customer. But when you see that your business is growing and people are showing interest in your business then you should diversified your product line and those products should also be of quality.
For making your product and your business popular you should make small branches in other areas it will boost your business and you will get a good revenue.
There are some other techniques to grow your small business but those which I have narrated in this article would be helpful.
Thanks for reading it .