Flooding situation in my country ( Donations for humanity )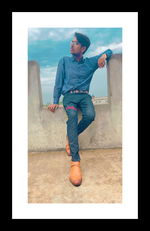 Disasters really affect people lives. When any kind of disaster come to any community it causes different complexes for people.
If you are listening the news you might have heard about the flood situation in Pakistan which is worst now. Actually the problem is of the politicians. Pakistan is currently facing different problems and going through the crisis phase. There is huge political instability which has caused so many problems for the local people.
The political leaders are indulged for their own interest they are not focusing on the people of the country they are just focusing on filling their bank accounts.
The ratio of money laundering is very high. The politicians are living in their huge palaces they are showing extreme careless for the country situation . The whole country is drowning and they are enjoying their lives .
This is the time that , all the politicians should join their hand for the nation they should not be so mean. They always raise voice for votes when it comes to voting but when the election times gone they turned their faces from the local people who are their voters.
The flood is very severe this time this is even much bad in comparison to the previous flood which was in 2010. The Sindh province and Balochistan are completely drowned with water and the people are seeking help. This is time for humanity. Humanity is not bordered it is borderless. So the politicians should work for the homeland they should not be so pathetic. They are doing only one job of blaming each other and they are not doing anything for the nation.
Their is no dam in India river , because of the absence of dam the river filled by other river with out having any obstruction in it so this time the river was completely filled and it bursts out which causes problems for people . Now in country , there is alarming situation and they are giving alerts to different areas. Today Ravi river is also completely filled and the one major city of Punjab is also drowned.
This time there are so many welfare foundations and frontiers who are working for humanity who are saving people lives by giving them donations. The people who are in good condition now they should donate at least even a ruppee for the people of flooded areas because this is the time when they are looking towards us.
Every time on news we are listening the news about the flooded areas today I have a heard a news that flood has entered Lahore boundary and Lahore is near to us so we are afraid to it . We are praying to Allah that please save us and also the people who are struggling this time. They are in extremely miserable condition.
They have seen the time when their homes were destroying in the front of their eyes . Obviously this would be the most painful time for them because they have made that home with the earnings of day and night . We do not know the pain of people because we are living in our home and we have never experienced such things . Even it is hard to imagine😭😭. They also have bear the pain of losing their loved ones during this time. I don't know what is going on with those people. They are sitting hopefully and hopelessly under the sky . Seeking help from any side . Having tears in their eyes. This is end of the world for them because their everything is finished nothing left.
I am also very sad on media because when fluid entered they were broadcasting different news and they were not focusing on the fluid situation in the country they were also mentioning those bad politicians who are working for their interest. The problem is of the priorities we have set our priorities which are wrong.
This condition is majorly due to mis management . The politicians need to be worry about it only worry will not be enough they have to work for it. By sitting on the chair they are just giving long speeches but doing nothing and same is the media who is covering them.
Peace .
The earnings from this article will go for donations .
Donate for the people Donate for the humanity 💜💗
Thanks