Cryptocurrency market situation and about earning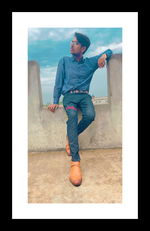 Hello friends I hope that you all are doing great today and enjoying your days of autumn season with cryptocurrency trends.
The trends in cryptocurrency seems really interesting because they are really like waves which can make your heart beating fast.
Today you know it is 26 September so from last night major cryptocurrencies are trading in red line . If we analyse the record of last twenty four hours then we see that the total crypto market volume over the last twenty four hours is about 53 billion dollars and it is decrease of 1.86 percent .
$3.46 billion is the total volume of defi and it is making almost seven percent of cryptocurrency total volume in twenty four hours. If we see the stable coins volume which is greater then others and covering much more volume than others - it is making 90 percent volume of cryptocurrency market in last twenty four hours . One thing which newbie on trading should keep in minds that they should not become panic by the things they should not sell their assets only by observing the red line I think they should wait a little I know it is up to their own mind . But their are so many newbies who just face the lose because they do panic trading most of the time . I know that red line in cryptocurrency is the line of danger and everyone hopes for an improvement in cryptocurrency market but we should understand that these are the part of cryptocurrency and this is what we called business there are always pros and cons plus high and down in business and yes you can take cryptocurrency trading like a business .
If I talk just about myself, I always remain concerned about the price of Bitcoin cash because other cryptocurrencies are just nothing to me . Might you think that why I am saying so ~the reason is simple - I am just concerned with read cash because it is my only earning source so I remain conscious about the price of Bitcoin cash .
Just three days back , I have withdrawn my money from the read cash account because that time the market was flourishing and the price of different cryptocurrencies was bumping so I thought that it is best time to make a withdraw and I should not lose this opportunity . I availed that and I just withdrawn my $9 . Those nine dollars are not just mine . In those nine dollars , mine were $6 and other $3 belongs to my aunt because she is also working on read cash . She was so happy this time because she have received this earning in just one day it was surprising for me also because I know that , previously she is kind of a lazy person I terms of writing articles and now she has just one article about motherhood and then she has received amazing earning . She was very happy for it .
Thanks for reading .........