Bitcoin now :-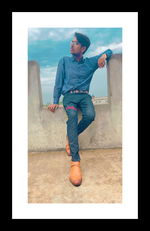 Inflations are high everywhere and it is also main cause behind the red line in crypto market. In every country people are facing the rising inflation and everyone wishing for the green lines to be appear in Bitcoin.
We have observed that from the start of the month the cryptocurrencies are trading in red line. At 1.09 trillion dollar, global market cap was standing but it has decreased as compare to previous day by 1.33 percent. The total crypto market volume over the last twenty four hours reached $44.71 billion which makes decrease of 35.18 percent.
The total volume in DeFi is $5.00 billion ,11.18 percent of global crypto market .
$40.58 billion is the total volume of all the stable coins. It is 90 percent of the total crypto market in last twenty four hours.
RS: 18 lakh with the dominance of 40 percent . This was increase in comparison to previous days and it is about 0.08 percent increase as compare to one day . This data is recorded from coin market Cap.
Among all the crypto companies , Coinbase is considered to be most prominent one so the whole world is seeing toward it. It's status by a series of missteps and a steep decline in the crypto it has grown from plucky start up to publicly traded company .
If we observe all the crypto coins , all of them are facing decline phase . In last twenty four hours, ethereum is lowered by 1.92 percent.
Bitcoin is lowered by 1.6 percent
Tether is lowered by 0.66 percent
Cardano is lowered by 1.53 percent
Binance coin is lowered by 2.58 percent
XRP is lowered by 2.02 percent
Polkadot is lowered by 1.34 percent
Dogecoin is lowered by 2.71 percent
This percentage which I have provided you is on the basis of Indian ruppee.
At the end of July, the price of Bitcoin showed high rate of rejections from resistance line. Due to this, Bitcoin stopped at $22000 support before coming back with bullish engulfing candle. The coin price is somewhat higher $23145 but will it sustain or not?
On honest note, it seems that Bitcoin will go further down . On five of August the price of Bitcoin jumped around three percent. If the price will go back again from now then it can touch $18900 support level
The rising twenty days EMA will get break by btc which will offer additional confirmation.