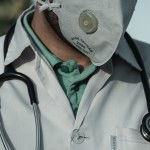 This is a story about a boy in.An Ordinary boy!....oh,One minute!!..He was not so ordinary though!Because his thinking was so different then others of his age then.Thats also a reason of not having so many friends!!!
He grew up in a family where his childhood was not different than others of his age then!..Oh no,I have to say here also that his childhood was not so "Ideal" than others!
Let me tell you the whole story now!
He was in Class 3 or 4 back then.He loved to draw picture.Oneday he saw his friends was drawing beautiful pictures.He asked how they drew pictures that looked so real!They said " Due to Water clour".He went to home & requested his father to buy him one.But then the reply he got that broke his heart! He not only refused but also said, " Dont waste ur time on that disgusting drawing. Go now & sit to study.Life is all about study.If you study,U can be rich,you will get everything orderly!This is the life moto!" He was confused as he didnt know exactly what was the actual purpose of life!So he accepted his father's life moto,but never believed!
His friends asked him to play Football, Cricket etc.But he never got permission to go outside to play with friends.His friends invited him to their home or many places to give 'Adda' which means meeting & chatting! Even this was forbidden for him as his father told him all boys who used to make friends & enjoy with friends were bad boys.They are losers! You should study only!Ultimately his world was restricted between School & home & study in the middle!for once he was become suffocated & also become purposeless as he could do nothing at to this at that time!
Many years have passed.Now he has completed his study & still on the way to the mission to fulfill his father's dream of becoming rich!! But this long term invisible jail has made him a different personality now!! for that Some call him Egoistic,some call him fool,some call him unsocial & uncultured,some call him loser,some call him autistic & so on.He wants to talk & sometimes in some cases he knows how to talk but doesnt know how to express.Sometimes his friends misjudge him as well because he still cant figure out what will be the appropriate words to win the hearts of every friend!but the truth is u cant win every heart in this real world! He sees all his friendzones have ceratin groupes & u have to be a member of any of those groups & have to support all their activities right or wrong.Otherwise no groups will allow you in their friend categoy!So he gets used to have short time friends or long time 'by name' friends!! He is still in the process!
Recently he feels happy.Because he has fully devoted himself to fullfil the purpose of life(He is muslim & he Believes oneday we all pass away & return to One Creator Allah (SWT)) & he started to get stuck to this.Because by This way he feels internal peace & doesn't feel the necessity of having so many friends around him! & more importantly he cant deny that truth!!!