Watching Muslim Couple: First Time To Meet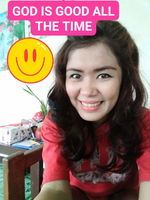 This is about a short wedding clip.
It was so lovely and I was like "kilig" (filipino term when you feel overwhelm romantically) when I watched this Muslim couple on their youtube short.
Maybe it's in their culture that the woman will not see yet the face of her man and vice versa until the ceremony.
I guess it would feel a little weird and excited at the same time of being in such event where you haven't met or seen the face oIIf the woman or man you are about to marry.

Awkward 😅.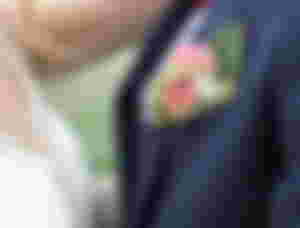 The reason why I was hook on the video the other day was that the man really suited his new wife. There was a spark on the first time they saw each other's faces and you know both of them also feel "kilig" touching or seeing each other first time.
The woman looked dazzling and beautiful while the man was formally handsome in his suit.
What a lovely Muslim wedding.
My apology for not being able to share you the link or youtube source, I can't see it but once found, I'll add it here!
I know many of our dear readers are Muslim too and we appreciate it much if you will let us know more cultural rituals you do during wedding.
A trivia that will awe us and only those that you can share publicly.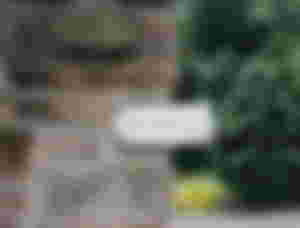 I've noticed that some Muslims tatooed even the brides, in other videos, they just simply put nail colors or jewelries, I don't know what they symbolize to them but for sure it has lots of meaning and family history.
Private or not, as long as the ceremony is between two people who chose to commit for life, for each other and as having the Lord as their witness too is an honor, it's respectable and bound to happen, bless by their hearts and of God.
I am a fanatic of Erkenci Kus (Early Bird in Turk) of Can Yaman romcom series and I remember how I feel in love with the Muslim love team, their team and the cultures.
It was a light story where you can see that Muslims can do little comedies and love tv program too.
You will see in that romcom on how they create television plots that is like a real life- the colorful tradition of Muslims, either in celebrations or personal lives.
I haven't attended a Muslim wedding ceremonial but I guess like other races you spend great time and effort in preparation as I can some are exclusive, some simple but mostly are elegant and one of a kind.
To see your one true love for the first time is heaven. To be with them in every first time of your happy ever after is the home of heavens.
Stay in God's wings. Offer the love you both have above.
Stay blessed married Muslims and other member of churches. The beginning might have some challenges but stay in that momentum, afterwards is flow and more grace.
Your faithfullness and respect for each other as partners will surely pay off.
Here's cheering to our Muslim brothers or sisters in the globe, bless your wedding and married life,
Thank you super readers and sponsors. Subscribe, like if you will and feel free to leave related comments or questions.
Sponsors of SuperJulalaine