This Lockdown Will Not Put Us Down!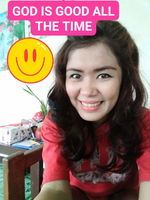 As we view all the events happening worldwide, we become aware and realize that it's not only us but all of us have personal, national and global concerns and struggles.
I may not know where you're coming from in this trying times and we feel you most when the people you loved were taken by this C19 or when your businesses have failed.
A general knowledge from the news (with good thinking boundaries) will help us assess if how we can direct our life from now on and live strategically and significantly as wellness promoters, as starter investors, as parents or students and as good prospering citizens because the future economy that we will work with or on is heading into the affected reality of this world's aftermath "chaos or lockdown".
This situation shocked everyone of us except those who might "envisioned it in advance". The character of businesses, it's crisis-proof and men's mental health were all tested.
Some gave up on it and their precious lives, they were frightened of the "what ifs" of life and depression questioned their stability. Some are still not affected for they are already in misery even before the lockout started. Some companies closed down, small or large. Some businesses thrive and scaled more, independent of any challenging situations.
We should learn in possible ways the how to's to thrive in advancing technology, unknown economy and job depravity. Look on how this lockdown affected our slackness and being not prepared of emergency?
Every upgrade outside needs our flexibility and adoptability towards change. It may be difficult in the beginning but it's our desires, we hope deep within that we can go with the flow of change, personally & economically.
This lockdown musn't knocked us down anymore but challenge us to grow and win more, in our skills, our attitude and beliefs. Our positivity must pair with new or continuing information/datas in and outside our countries. Tools to enhance our abilities in whatever age are now available on internet, either with cost or not.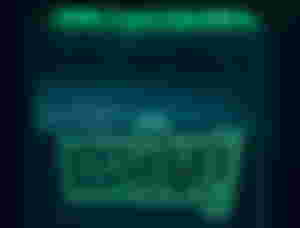 Mental health services are also provided in most places, only if we know how to seek help from them, may it's us who need it or someone we know, then we could prevent the pressure of suicidal thoughts.
The years of being in "cage" and masked and being needled are enery consuming. Fear may have reign in short years but again, every seeds that are not of God will soon if not later be cut off. For Jesus have said once "I didn't gave you the spirit of fear, but of love, power and a sound mind".
I don't know, before we were born on this earth, there are many v-ruses already and a simple cough & cold was considered as normal illness that needs nourishing quarantine, not forceful or fearful quarantine.
Even some doctors who took oath, who swore with all their hearts of healing the sicks were the ones who denied their duties and during the first year of lockdown, didn't accept patients in the hospitals because of fear. Most people were left with no resolution. What happened to the world was the scarcity of "care and nourishing healers" and FEAR was like the real v-rus that spread bigtime.
As citizens, our accountability psychologically and emotionally is to keep up the "saved mind", that fear is not our inheritance.
We are protected and guided and our Highest Spirit knows what we should do, He's the one who helps when trouble and uncertainty are lying, falsely ruling and frightening us. Let go of such spirit.
As we also move forward after this worldwide lockdown, it's distinctively important for our health and peace of mind to be surrounded of positive people, those who will add up to our energy instead of draining us where as if everything is a drama and always complains of this and those, always compare, always looking on what others are doing and when will they fail, because all they see is victimization, in their lives and those around them.
We must be with inspiring people who push us to keep on living like champions not on pulling us below like them, no improvements, no directed life and visions- envying, gossiping, slandering and etc.- these are all energy and time-consuming. It's unhealthy, period.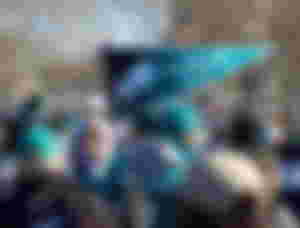 It's also essential in our lifestyle and purpose that at least we leave a trail if not to thousands or millions then to one person's life that they will radically change or get inspired meeting us.
Seeing the best in a person change the game of victimization, of Babylonian culture. Stop seeing them from the lense of failures (that most of us see within as our reflection), from the past that can't be return but leading them into a possible prospering future!
Visioning in them what it looks like to be their better version that they may get some courage to keep on moving and winning in life. The world is already sick, weak, poor, limited and they don't need our lense of judgement to flourish. If we project it, we must cease and change.
Jesus have said that when we are weak, then resurrected this and say "I AM strong!". Let the poor say "I AM rich". Let them enjoy the possibilities of life and I AM because Jesus came not to condemn us but to save us from wrath and judgement, replaced our spirit of negativity, victimization and fear and gave us life and life more abundantly, was it afterlife? No not only, but now while we are here on earth.
This lockdown must not put us down any longer. This is enough, enough of victimization, drama, control and fear. We move and live and do it victoriously. We do it in His grace and presence and we are stronger than ever.
Did it divide us? It shouldn't, "For a house or kingdom divided againt itself shall not stand." It must combined us even in diversity, be it religions, nations, regions or cultural.
God's expression of infinity is diversity too, united in different colors and you may read my expanded article about it here, https://read.cash/@SuperJulalaine/spectrum-of-reality-expression-of-gods-infinity-b151e244
Fear is not the one we should meditated upon but the Philippians 4:8. Fear is not God, He is higher than every name trying to exalt itself against His knowledge.
He is higher than the lockdown, than our fear, problems and famine, than depression and limitation, He is even higher than our pasts, while our future He holds dearly.
May these past years of undesirable conditions, unified us in one common goal of loving our lives and living the best we can, with the gift and new breathe given to us from above. Come out of our caves and be resurrected dry bones.
Here's cheering on you to thrive during and after this lockdown, cast away our fears collectively and live victoriously,
Thank you super sponsors and readers! Appreciate you dropping by. Don't forget to subscribe and feel free to leave your thoughts below.