Dear Read.cashers ,
As many know Mist swap has launched on SmartBCH .
Token : MIST

Contract: 0x5fA664f69c2A4A3ec94FaC3cBf7049BD9CA73129

Chain : SmartBCH , SEP20
Mist was originally created as the first SLP miner in June of 2020 . The token has been mined every block in line with the Bitcoin Cash block confirmation times.
Currently the reward is at 25 Mist per block .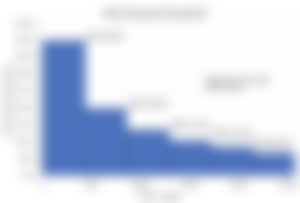 MistSwap 2021: DEX (Decentralized Exchange) Launched 10/2021
Swap : https://app.mistswap.fi/swap
This exchange was launched by Kasumi , the same creator of the SLP mineable token
This is further verified by : https://read.cash/@kasumi/mistswap-defi-on-bitcoin-cash-a6300f5f
This above read.cash post is from Kasumi , who also released the mistcoin.org/ mineable SLP token .
and later provided :
We are providing 1-to-1 conversion of MIST SLP tokens to MIST SEP-20 tokens. And 1-5 conversion of DROP SLP tokens to to MIST SEP-20 tokens, using the MistyLake tool. https://lake.mistswap.fi/
The reason I write this article is not to shill the token itself or to tell how beautiful the exchange looks.
I merely want to say how thankful I am for the SLP community . We survived a very long dormant time due to hash wars , forks and lack of market momentum. The people who this exchange was built for have been here since the beginning of mist.
The time has come for the custodians of the SLP to be recognized for their efforts on chain . SEP20 and SmartBCH can take tokenization on bitcoin cash to new levels.
Special shoutout to BlockNG.money
LawPUNKS are pretty near , and the Law token ecosystem is nice

GodSpeed, Stockleezy .
r/wallstreetsilver