In
communities
:
Marketing

(e7d8)
,
Electronic Music - General

(0dc0)
,
Art

(95be)
,
Art - [All Art related]

(97cd)
,
Music [General]

(d6b6)
,
Matters of The Heart MTH

(4ac8)
,
Freelancers

(db65)
,
Berlin School Electronic Music

(19ac)
,
World of Art

(4cc7)
,
Any writing content

(dc10)
,
Creative writing on any topic

(49db)
,
Share Your Thoughts (SYT)

(a50c)
Hello friends,
I launched a GoFundMe crowdfunding campaign to raise funds to replace studio monitors that have dropped out. Obviously, all participants have a counterpart, my next album: "Electronic Patterns", and much more depending on the donation. I'm going through a really very difficult period from a financial point of view, so I said to myself why not do a crowdfunding campaign. Maybe I should have read some articles on this, on how to do it right. But, it's a humble experience. Learning.
"It is practice makes perfect".
No matter the amount given, I intend to offer the album "Electronic Patterns" in return. It seems fair to me. I will edit my article on GoFundMe to clarify it.
My minds? Raising funds is not easy. Even if I gave myself 2 months to collect the necessary sum, the game is not won. It started on may 18, 2020.
Funds needed: 250€ ($281,38)
Funds raised: GoFundMe: 80€ ($90.04). ReadCash: 0.025 BCH ($6.03). Cent: 0.035 ETH ($8.33) Bandcamp: $10. Hive: $6.61.
Total raised: $121,01
I appeal to ReadCash members who would like to support my fundraising campaign. Feel free to send me a donation in Bitcoin Cash to this address: https://cointr.ee/solarphasing Then, tell me the tx of the transaction in a message on this article. I would add you to the list of beneficiaries of the Album and the different bonuses. I thank you in advance! :0) Note, that you can tip directly here, Readcash will have some support too!
When you are an experimental electronic music composer, the wave of Berlin School music is very inspiring. It has a definite influence. Anchored. With "Electronic Patterns", I want to pay tribute to all these artists who offer us wonderful musical journeys.
I released a new Teaser yesterday. The track will conclude the Album. It's called Going Home. More to come very soon!
Support me on GoFundme: https://www.gofundme.com/f/electronic-patterns-album-aid
See you soon.. Read Cash Explorers!
With #Love! :0)
Thank you very much for your support.
https://soundcloud.com/solarphasing
https://solarphasing.bandcamp.com/
GoFundMe: https://www.gofundme.com/f/electronic-patterns-album-aide
SatoshiWall Music: https://satoshiwall.cash/@solarphasing
Spotify Me: https://open.spotify.com/artist/0FarK4tJsP9D043gqpMCzN
For Licensing: https://www.songtradr.com/juan.diaz
Make a donation to support my music art: https://cointr.ee/solarphasing
ETH: 0xECe4F192e55E2Eddd7bFa3ec602460235Efb0B72
BCH: bitcoincash:qzeqvyt3r927qnscwtcwyuyxunfcd7zuay3wcmt2js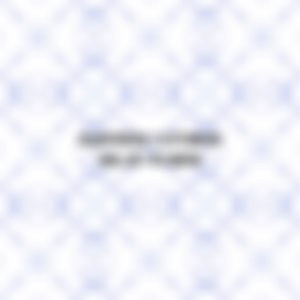 In
communities
:
Marketing

(e7d8)
,
Electronic Music - General

(0dc0)
,
Art

(95be)
,
Art - [All Art related]

(97cd)
,
Music [General]

(d6b6)
,
Matters of The Heart MTH

(4ac8)
,
Freelancers

(db65)
,
Berlin School Electronic Music

(19ac)
,
World of Art

(4cc7)
,
Any writing content

(dc10)
,
Creative writing on any topic

(49db)
,
Share Your Thoughts (SYT)

(a50c)